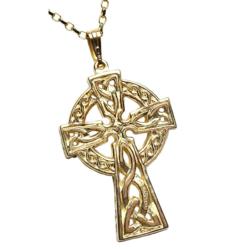 Our customers are amazed by the customer service and quick deliveries from Dublin, Ireland.
New York, NY (PRWEB) April 04, 2012
John Murray CEO of Donegal Importers announced today "is an Irish owned Manufacturer of authentic designed Jewelry. They have a combined knowledge and experience in crafting exquisite handcrafted pieces of over 40 years."
The decision to call themselves 'Boru' was in honour of Brian Boru, Irelands Greatest King. After two centuries of Viking domination, Brian Boru became the last High King of all Ireland in 1002. His patriotism and personal sacrifice brought warring clans together, under one king, for the only time in Irish history. This was a time of unsurpassed glory, prosperity and happiness.
Boru earned his name as Brian of the Tributes' by collecting monies from the Chieftains of Ireland and using it to restore monasteries and places of learning that had been destroyed during the invasions.
Capable and energetic, Brian Boru established himself as a patron of the arts and learning, and presided over a period of great craftsmanship of jewelry, incredible manuscripts and intricate stone masonry.
Mr Murray continued "they will continue to create pieces of jewelry that are handcrafted in Ireland, beautiful in design and of the finest quality. Boru Jewelry strive to be the True Kings of our craft. Whether it be a handmade wedding band, pendant or locket, each cherished piece combines the sacred traditions of Irish heritage with highly-skilled modern craftsmanship and design.
Their craftsmen have been trained both at home in Ireland and also in Germany and the United Kingdom. Our product range diversifies from traditional style Celtic Themes to modern contemporary pieces.
They pride themselves in our commitment to ensuring that each customer gets the best quality and service possible. All our pieces are made to the highest standards and produced with care. Each piece is a genuine piece, steeped in Irish history, made to be worn for generations. Boru continues to evolve and produce fine quality Jewelry, whilst maintaining the traditions of old, ensuring that whatever piece you purchase, you know you are buying a truly Irish piece of Jewelry.
Finally Mr Murray stated "our customers are amazed by the customer service and quick deliveries from Dublin, Ireland."