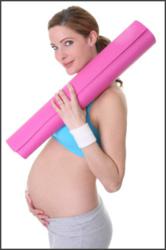 Mommy Makeover moms say plastic surgery restores their pre-baby self confidence levels.
Park City, Utah (PRWEB) April 04, 2012
Nearly two-thirds of all moms may not like their bodies very much. In a BabyCenter.com survey, 64% of the 7,000 participating moms say their body image has gotten worse after giving birth. Based on the popularity of Mommy Makeover plastic surgery procedures, ImplantInfo.com believes that attitude is common among all American moms.
ImplantInfo.com has therefore published a free, online article which helps explain what a Mommy Makeover is and outlines procedures commonly sought after by moms:
•Breast Augmentation
•Tummy Tuck
•Liposuction
As Leslie Crawford and Sierra Senyak write, in The New-Mom Body Survey: 7,000 Women Tell it Like it Is, post-pregnancy changes to a woman's body "can take a major toll on (her) self esteem".
"Mommy Makeover moms say plastic surgery restores their pre-baby self confidence levels," explains Shawn Miele for ImplantInfo.com. "In some cases, they soar even higher. For example, breast implants help meet new needs while fulfilling old desires."
ImplantInfo.com suggests that, before actually scheduling surgery, moms consult with a board-certified plastic surgeon. One goal should be to pinpoint the procedures which will best meet the patients' needs. Another should be to take that candidate's family life into consideration.
"While this is a mom-centric set of procedures," says Miele, "we don't want consumers to ignore the fact that proper healing and recovery time are necessary."
"That's why we encourage them to be informed and well-prepared. Moms should add downtime to their calendars, know who they can turn to for help with the kids and have a realistic idea of what their short- and long-term limitations will be after surgery."
The ImplantInfo.com article is easy to read and informative. It is divided into sections which cover individual topics like breast augmentation, tummy tuck and liposuction.
The piece also includes a Mommy Makeover Readiness Quiz which is meant to engage readers and reassure them that their concerns are common to all moms – likely 64% more common than they would have otherwise guessed, if the findings posted at BabyCentral.com are a true indicator of widespread sentiment.
Consumers can read the full article online at ImplantInfo.com. Once there, they can also search for additional information about breast implants and breast augmentation or locate board-certified plastic surgeons in their area.
About ImplantInfo.com: A women's guide to breast augmentation and breast implants since 1999, ImplantInfo.com gives consumers FREE, 24/7 access to information related to implants, surgery and breast health. As a full-service online resource, we make it easy for them to conduct research, search our board-certified surgeon database and join live discussions with women who've had or are contemplating breast augmentation.
SOURCE INFO: BabyCenter, LLC
http://www.babycenter.com/0_the-new-mom-body-survey-7-000-women-tell-it-like-it-is_3653252.bc?page=3