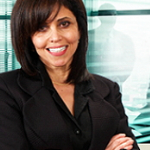 The more tools a corporation can afford to offer…to the greatest number being affected….the lower the potential long-term costs…
Williamsville, NY (PRWEB) April 03, 2012
The human resource consulting business has changed in recent years, with smaller corporate budgets, fewer job search requests and the outsourcing of many services provided by these firms in the past. Employee engagement surveys and succession planning services have been replaced by attention to corporate reorganizations and downsizing. One area of potential growth for human resource consulting firms is assisting clients in the area of career transition. TheOutplacementCenter.com offers the opportunity for these firms to provide career transition and outplacement services to meet this client need.
TheOutplacementCenter.com's cost-effective virtual online career transition portal expands the outplacement and career transition business beyond the traditional corporate executive model to now reach lower level employees in larger organizations, as well as mid-sized and smaller companies that may not have considered offering outgoing employees these services due to cost constraints. Local human resource consulting firms, regardless of size or geography, can now offer portal access to their clients, with the option of adding any number of incremental services such as career transition workshops, one on one coaching and change management consulting.
Career transition veteran Dolah Saleh, has teamed with TheOutplacementCenter.com to develop a module-based program that includes video training, downloadable worksheets & PDF files and links to specific online networking alternatives that have proven valuable in the job search process. This stand-alone module program can be augmented with additional services requested by a local corporate client, making this program one of the most flexible in the industry.
Most corporations, whether they find themselves having to eliminate one or numerous jobs, seek cost-effective alternatives to assist outgoing employees with their transition in a challenging job market. The more tools a corporation can afford to offer to the greatest number being affected, the sooner that displaced workers can be re-employed and the lower the potential long-term costs related to unemployment taxes, severance pay and worker's compensation. This can have a significant impact, particularly on US corporations. Allowing for greater numbers of employees to benefit from a career transition and outplacement service results not only in expressions of goodwill towards outgoing employees, but also in positive feelings from remaining employees, ensuring they will not be distracted but rather can return to productive work for the corporation.
TheOutplacementCenter.com was created with that philosophy in mind, based on the experiences of Dolah Saleh, serving in the field for over 20 years as a career transition consultant and job coach. "The cornerstone of the program is to understand the value of a targeted approach that begins with a career & personality assessment to identify and direct the individual towards their unique brand of success." The goal is not just to get someone a job, but for them to get the right career.
TheOutplacementCenter.com is now actively seeking to partner with local human resource consulting firms in both the US and across the globe in offering career transition and outplacement services to their corporate clients.