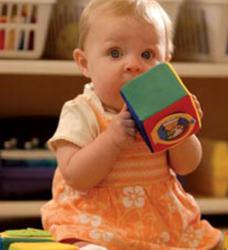 I am so thrilled that Providence is now going to offer nights and Saturday's childcare
Coconut Creek, FL (PRWEB) April 02, 2012
Providence Children's Academy, a local preschool and day care located in Coconut Creek, FL announces a new program for parents who hold second shift jobs and need reliable nights & Saturday's childcare.
"I currently have my daughter in Providence Children's Academy and love it. I work in an upscale restaurant in Fort Lauderdale that serves both lunch and dinner. I am able to work the day hours but have not been able to find any night service for my daughter since the dinner shift would keep me at work until 10 PM. A night shift is a higher paying position. I am so thrilled that Providence is now going to offer nights and Saturday's childcare," said a mother of a 3 year old that takes her daughter to this school.
Many parents of young children are in the same situation. They work odd hours and it's very difficult for them to find a reliable person or place to care for their children. Safety and Reliability are the major concerns.
"We realized that most of the 9-to-5 jobs for parents are taken so many parents are forced to take second shift jobs. In order to accommodate their work schedule we decided to open nights and Saturdays care for children," said Tom Morgan, manager of Providence Children's Academy.
Finding a safe place where you can take your son or daughter is very important for parents. They need to feel comfortable leaving their child in a secure and reliable place while they are working.
"Because of second shift jobs parents are taking, they now need an affordable child care solution. Baby sitting is very expensive and our service will be more affordable to them," said Tom Morgan.
The night day care service in Coconut Creek and Saturday's childcare program includes lunch, dinner, snack and milk. The center offers remote camera monitoring so parents can watch their children from any place as long as they have a secured Internet connection. Open enrollment for nights and Saturday's childcare is now available.
About Providence Children's Academy
A local preschool and day care center in Coconut Creek, FL that offers child care services including nights and Saturdays, outdoor and indoor learning and preschool activities for children from 6 weeks old to 5 years old. They are located at 6111 Lyons Road, Coconut Creek, FL 33073. To learn more about Providence Children's Academy visit http://www.providencechildrensacademy.com