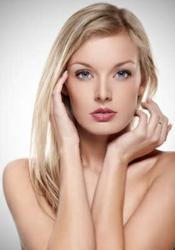 Pacific Cielo Cosmetic Surgery Center Offers New State-of-the-Art Procedures in RSF.
Rancho Santa Fe (PRWEB) April 02, 2012
With its introduction of new, state-of-the-art cosmetic surgery procedures, Pacific Cielo has positioned itself as a leader in non-invasive and minimally invasive rejuvenation procedures. At Pacific Cielo, patients have access to alternative cosmetic surgery procedures, which provide both natural and instantaneous results with little to no downtime. For patients who choose to regain control over the signs of aging, and feel more confident and positive about their appearance, Pacific Cielo now introduces two revolutionary and advanced options for both the face and body: ReAction Skin Therapy, and fat transfer and grafting for advanced facial and body contouring and sculpting.
Pacific Cielo's patients fly in from all over the continental US and abroad, and are amazed by the natural, effective and instantaneous results achieved with these new innovative anti-aging rejuvenation therapies. The natural and instantaneous aesthetic results achieved provide peace of mind to patients who fear unnatural results. Moreover, the innovative procedures provided by Pacific Cielo offer patients with limited time, the opportunity to reverse troublesome signs of aging during their lunch breaks, and return to their activities with minimal to zero downtime. The amazing results of these procedures speak for themselves, and many of Pacific Cielo's patients are referred by previous patients. With permission, Pacific Cielo provides several before and after pictures on their website: http://www.PacificCielo.com.
Beauty experts have noted that hollowing out of the face, sagging skin and cellulite, all contribute to an aging and tired appearance in otherwise healthy and active people. The new and innovative ReAction Skin Therapy, and fat transfer and grafting procedures introduced at Pacific Cielo, provide a multi-faceted approach to quickly and effectively eliminate these and other problems, with little to no downtime. The innovative ReAction device incorporates the use of RF (radiofrequency) technology plus vacuuming, to offer the latest evolution in skin tightening procedures. ReAction dramatically reduces facial and body sagging, cellulite, and a wide range of aesthetic irregularities due to weight fluctuations, hormonal changes, heredity, and aging. While, Pacific Cielo's fat transfer and grafting procedures use the patient's own fat to fill in hollows and irregularities in the face, and allow for targeted whole body contouring and sculpting.
In addition to the innovative ReAction Skin Therapy, and fat transfer and grafting procedures, Pacific Cielo offers a spectrum of facial and body cosmetic procedures, including popular dermal fillers, wrinkle removing injectables, such as Botox, laser treatments, Microdermabrasion, medical-grade skin care, and facial peels. Pacific Cielo is a complete medical cosmetic rejuvenation center offering a wide array of treatments, including Liposculpture, lap band surgery, as well as ground-breaking medical rejuvenation procedures using PRP (Platelet Rich Plasma) injections. For a limited time and exclusively for the readers of The Rancho Santa Fe Review who mention this article when booking a procedure, Pacific Cielo is offering a 75% price good neighbor discount on designated procedures. Pacific Cielo is located in the heart of Cielo Village in Rancho Santa Fe at 18029 Calle Ambiente, Suite 507, Rancho Santa Fe, Ca 92067. For more information, or to schedule a free personalized consultation to discuss how Pacific Cielo can help you look and feel your best, call Pacific Cielo's warm and inviting staff today at (858) 756-5678.
###