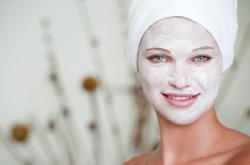 San Francisco, CA (PRWEB) April 05, 2012
Zion Health announces Adama Minerals; a new line of healing clay skin care products is now available at 14 Carrot Health Food Store located at 5300 Sunset Blvd, Lexington, SC. Zion Health, the leading manufacturer of natural skin care products specializing in healing clay remedies is now offering their unique skin care line at 14 Carrot's. Adama Minerals natural skin care products include natural deodorants, moisturizers, and detox masks using mineral-rich smectite clay made from calcium montmorillonite (Kanwa), known for its anti-aging benefits and ability to balance skin pH. Consumers may now purchase Adama products at 14 Carrott and online at http://www.kanwaminerals.com
As skin ages,it loses valuable trace minerals and vitamins that reduce collagen production and decrease skin's elasticity and youthfulness. Zion Health's natural skin care line contains more than 60 trace minerals including magnesium, zinc and silica; three key elements commonly used for improving skin complexion.
Studies from the Department of Dermatology at the University of Kiel in Germany show that magnesium can be readily absorbed through the skin whereby it reduces inflammation and increases skin hydration, while zinc is a known anti-oxidant that aids skin's defense against free radicals. Zion Health's Adama Natural skin care products have significant levels of silica, which is known to enhance the production of collagen and according to a study reported in the Archives of Dermatological Research (2005), improves wrinkles and increases skin elasticity in women.
Sales Manager, Marie Holmes states, " We use a nutrient rich type of clay in our skin care line that serves as a gentle natural remedy for healing and purifying the skin. Kanwa clay is also known as a magnetic type of clay that has the ability to absorb toxins and improve skin circulation. We are excited to offer our unique line of products at 14 Carrot, in Lexington." Clay has been commonly used as a natural home remedy throughout history to prevent adult acne, heal rashes, and soothe irritation and sunburns. Minerals of specific types of clay such as Montmorillonite or Kanwa are known to carry a negative charge to absorb toxins (positively charged particles) and balance skin pH.
Zion Health's Natural Skin Care products are available at Whole Food Stores in California and select local health food stores in the U.S. and Canada. Products may also be purchased online at http://www.kanwaminerals.com. Zion Health provides consumers with pure, skin and body care products that are 100% vegan, free of parabens, aluminum, sulfates and are formulated using certified organic ingredients whenever possible. For more information on Zion Health products, go to: http://www.zionhealth.net.