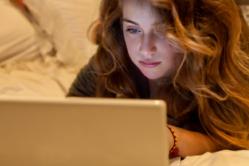 Cambridge, MA (PRWEB) April 01, 2012
Chatting is one of the key factors why many people are surfing the Internet. In fact, there are thousands of reasons why people chat with one another. The most important reason is information delivery. Chat and IM are the best things about the application known as Chatwing. This application has changed the old ways of online communication.
Chatwing is one of the simplest widgets around, but also one of the most useful. Most of Chatwing's early users were bloggers looking for 'embellishments' for their blogs. This is for the sole purpose of upping the blogs' visibility and ranking. Chatwing is also integrated with Facebook and Twitter—users can log in using these famous social networking sites.
Using Chatwing is really easy. The user can go directly to the Chatwing homepage and try out the embedded chat box. The chat box is already active, so the user can already start chatting. There, the user can now engage in interesting conversation with other guests and users. Embedding Chatwing is not mandatory, but it can truly help out a blog achieve steady ranking.
To embed Chatwing, the user must register his blog's domain name to the website. After that, he can now set up an official Chatwing account. Customization is the next step. The user can adjust the height and width of the chat box. He can also set up the color by dragging the color slider. Next, he can opt to rename the widget to match the theme of his blog. It is advisable to choose a title that is enticing enough for visitors.
After those steps, Chatwing will now generate the needed HTML code. This code can be pasted to a blog's customization panel. All blogs have a custom design feature, and this is where the Chatwing code will go.
It has also been proven that a chat box in a blog can guarantee high ranking in an allotted time. This is the specialization of Chatwing. For users who want an interesting IM talk for their blogs, the Chatwing website is always free and available.
About Chatwing.com
Chatwing.com has developed live chat software for websites and blogs. The Chatwing.com website offers users the ability to signup and create a customizable live chat feature in 1 minute or less. Users have the ability to customize the size, color, and fonts of the chat product. The ability to chat via social media accounts such as Facebook and Twitter enable Chatwing to offer a personal and unique real-time experience to all sites. Chatwing is 100% free web software.