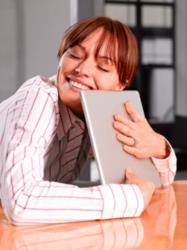 Cambridge, MA (PRWEB) April 02, 2012
With the help of a powerful messenger, anyone can engage in an entertaining chat time with people all over the world. In fact, there are lots of messengers out there with varying advantages and disadvantages. However, the time of these old messengers is slowly fading. Chatwing, a 'simply advanced' widget is now ready to change the face of online chatting. This application emphasizes connectivity on a different scale.
One of the best factors of Chatwing is its sheer simplicity. It has simple user interface and design, unlike other applications that require complicated commands. In the chat box, the user can engage in real-time IM talk with other people. He can also exchange social profile information because of the social network log-in method. Guests can log in using their Facebook or Twitter accounts.
Web surfers like easy and quick things—that is why Chatwing has a firm hold in cyberspace. It is also gaining ground in the blogosphere, because many bloggers are also recognizing its worth. Chatwing's premise is to liven up any blog by providing real-time communication for its visitors. It has been proven that enticed visitors have large tendencies to return to the blog. Once visitors return, the blog's ranking will eventually go up.
People also love to chat in blogs because of the increased rate of information delivery. If they learn a thing or two from the blog, their interest will go up. Chatwing works well with diamond posts—blog entries with important information. As people read the posts, they can also meet other visitors with the same interest. For corporate blogs, the Chatwing chat box serves as an extension of the company's customer service. Through the chat box, the customers can express their concerns, suggestions, and sentiments.
There are many widgets out there that also specialize in chat, but Chatwing stands out because of its key features. For new users who are looking for ways on how to chat effectively, the Chatwing website and Facebook page are always available and updated.
About Chatwing.com
Chatwing.com has developed live chat software for websites and blogs. The Chatwing.com website offers users the ability to signup and create a customizable live chat feature in 1 minute or less. Users have the ability to customize the size, color, and fonts of the chat product. The ability to chat via social media accounts such as Facebook and Twitter enable Chatwing to offer a personal and unique real-time experience to all sites. Chatwing is 100% free web software.