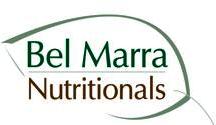 Dr. Victor Marchione, expert in Pulmonary Medicine and Spokesperson for Bel Marra Health says "what this research is claiming is based on a variety of factors. Many of us are willing to put in extra effort, while certain types of peoples aren't."
Toronto, ON (PRWEB) April 04, 2012
Bel Marra Health, well known for offering high-quality, specially formulated vitamins and nutritional supplements, has commented on a recent study that has found a tie between high achieving people and caffeine consumption.
The animal testing and research conducted by University of British Columbia psychologists is shedding light on how speed (and caffeine) affects the motivation levels of humans.
The recent study that monitored 40 rats, was published in the journal Neuropsychopharmacology has found that amphetamines, specifically speed, cause workers to slack off and slackers to work harder.
Caffeine, on the other hand, causes workers to slack off but doesn't seem to have any effect on slackers.
Jay Hosking, a Ph.D. candidate who worked on the project commented on the theory saying "Every day at work and anywhere we're confronted with this thing where we can either work towards something or be satisfied with the status quo."
The idea that caffeine makes such an impact and the theory that suggests that personality plays a significant role in its effect isn't lost on Dr. Victor Marchione, expert in Pulmonary Medicine and Spokesperson for Bel Marra Health says "what this research is claiming is based on a variety of factors. Many of us are willing to put in extra effort, while certain types of peoples aren't."
He says that research does clearly point out that omitting caffeine might not be the answer for everyone due to the variables. "one size doesn't necessarily fit all in this case." Marchione says.
(SOURCE: "Neuropsychopharmacology" Sensitivity to Cognitive Effort Mediates Psychostimulant Effects on a Novel Rodent Cost/Benefit Decision-Making Task, March 2012)
Bel Marra Health offers quality vitamins and nutritional supplements in formulations designed to address specific health concerns. All ingredients are backed with scientific evidence. Every product is tested for safety, quality, and purity at every stage of the manufacturing process. Furthermore, Bel Marra Health products are produced only in Health Canada approved facilities, going that extra mile to ensure our health conscious customers are getting top quality products. For more information on Bel Marra Health visit http://www.belmarrahealth.com or call 1-866-531-0466.
Bel Marra Health
100-7000 Pine Valley
Woodbridge, ON L4L 4Y8
pr(at)belmarrahealth(dot)com
866-531-0466
http://www.belmarrahealth.com