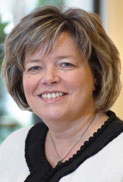 Beverly will play a major role in Zaicom's continued development.
(PRWEB UK) 3 April 2012
The Zaicom International Group is pleased to announce the appointment of Dr Beverly Barr as Director and Board member.
In her new role Dr Barr will work across the entire group of companies providing additional expertise and experience in areas such as external affairs, value communications, market access, patient organisation and stakeholder engagement.
"Zaicom offers a range of services designed to meet the current market challenges faced by healthcare clients. The breadth of services offered combined with their consultative style and expertise allows them to develop effective solutions for clients. I'm delighted to join them at such an exciting time in their development," said Dr Barr.
Graeme Crystal, the CEO of the independent Zaicom International Group added, "Beverly's extensive experience will provide significant strategic direction to clients dealing with challenges in key areas of healthcare. Her passion for healthcare and reputation for high quality delivery is well known throughout the industry. Beverly will add a new dimension to the Zaicom Group and play a major role in the continued development of Zaicom."
Dr Barr has over 20 years' experience in the international healthcare arena spanning pharmaceuticals, biotechnology, medical devices and diagnostics. During her career she has held senior positions in leading consultancies and communication companies. She is currently Vice-Chair of the Pharmaceutical Marketing Society and also heads their recently formed Market Access Group
About Zaicom International
Zaicom International (http://www.zaicom.com) is an independent group of companies offering a range of services including regulatory, market access, market research, consulting and communications to healthcare clients. They are committed to the delivery of innovative, actionable, high quality solutions to meet the challenges faced by the pharmaceutical and biotechnology industry world-wide.