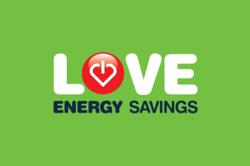 The new home energy tab on www.loveenergysavings.com is easy to use and provides you with the best tarrifs in home energy
Manchester, UK (PRWEB UK) 5 April 2012
Love Energy Saving, who compare business electricity prices, have developed an easy hassle free online tool to aid customers to switch their home energy bills in order to get cheaper gas and cheap electricity.
Love energy savings are experts in the field at finding the best energy tariffs and rates for the customer. The online switch is incredibly easy to use. The client supplies basic information and the online tool compare the whole market offering the customer the best rates.
Love Energy Savings is one of the UKs largest utility providers offering businesses and home users the opportunity to compare electricity prices and compare gas prices online. Love Energy Savings is a true Lancashire hero. The company offers a warm welcome and ensures its clients' money is well taken care of with good old-fashioned common sense.
From Land's End to John O'Groats, Love Energy Savings know the lay of the land when it comes to utility suppliers. They know who's where, what's what, and when to make the best move to get their clients the biggest and best savings.
Gemma Bailey (24), Marketing and Relationship manager of Love Energy Savings said "Every domestic energy user should compare their electricity prices and aim to save money. Love Energy Savings provides a hassle free service online. This is a quick and easy task which will save money for every user."
Love Energy Savings help home users and business users get cheap gas and cheap electricity. They take pride in their easy hassle free service and provide excellent customer service.
Every client that switches there electric and gas bills with Love Energy Savings saves money. For more information call 08000932791 or visit ww.loveenergysavings.com