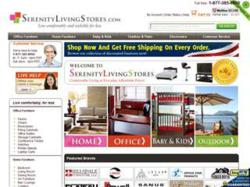 (PRWEB) April 19, 2012
Although the music industry has languished from sluggish sales over the last half decade, consumer trends have demonstrated that holiday music is immune to the recession year after year, according to a report in Htrnews.
About one-fifth of music sales, including Christmas music, takes place in the last six weeks of the year. In 2010, that totaled more than 71 million albums during the season, the news source said.
"Every year there's that great new holiday album people want to make sure they've got it in their house," said Dave Bakula, vice president, analytics entertainment for Nielsen, as quoted by Htrnews. "But it never really matters if there's any better release one year or another; the demand is there every year. Whether it's gift-giving or the need to have the music of the season on, it seems to be more resilient than the music industry as a whole."
For established artists, one holiday album gives them a chance to re-enter the album sales charts every year, while newer performers have an opportunity for greater exposure.
If the number of tech reviews in the media during the holidays is any indication, smartphones and other devices to store and play music are also popular during this time of year.
All smartphones are now equipped with music players and capable of hosting music-downloading apps, according to a recent article published in Wired.
People looking for gift ideas for their beloved music fanatics in their lives can visit Serenity Living Stores to find both portable electronics and accessories. The online retailer sells different lines of smartphone cases, available for several brands of devices in a variety of chic and sharp colors.
For music lovers who would prefer not to listen to digital files on a smartphone, Serenity Living Stores also sells several hand-held multimedia players, capable of storing up to 250 gigabytes of music, video and photos. Other accessories provided by the company include waterproof mp3 device carriers, earphones, battery chargers and Wi-Fi capable internet radios.
Customers who shop at Serenity Living Stores are guaranteed access to high quality name brands at the best prices. If you find our products available from other retailers at cheaper prices, we will match or beat those prices.
In order to ensure you have the smoothest possible shopping experience, live customer assistance is available through telephone or internet messaging.
All orders from Serenity Living Stores come with free shipping.
http://www.htrnews.com/article/20111215/MAN0502/112150570/Season-a-reason-for-strong-album-sales
http://www.wired.com/reviews/2011/12/htc-rezound/