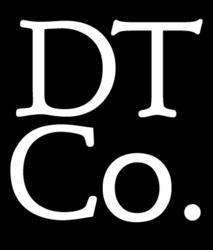 "As a Michigan native, this award means a great deal and serves as yet another acknowledgment that entrepreneurship is alive and well in our great state."
-Don Campbell, CEO
Southfield, Michigan (PRWEB) April 02, 2012
Detroit Trading Company has been recognized as one of the 2012 "Michigan 50 Companies to Watch," an awards program sponsored by the Edward Lowe Foundation and presented by Michigan Celebrates Small Business.
Detroit Trading Company will be honored at an awards ceremony during the eighth annual Michigan Celebrates Small Business event, May 3, 2012 in Lansing, Mich.
Detroit Trading Company currently operates the largest automotive lead exchange in the nation as a result of building solid relationships with hundreds of internet based automotive lead generators along with dealerships, aggregators and manufacturers across the country. Once an automotive lead is generated and bought by Detroit Trading it is passed through a proprietary algorithm that the company developed in conjunction with industry leader R.L. Polk. This process helps to weed out the poor quality leads so that dealers receive the contact information for those consumers who are most likely to buy a vehicle within the next 90 days. The breadth and efficiency of this system enables Detroit Trading to transact an automotive lead every 20 seconds. The company's commitment to quality, relationship building and trust has positioned Detroit Trading as a leader in the industry.
Don Campbell, CEO, notes "We are very honored to be part of the this group of up and coming businesses in Michigan. Considering the other recipients and their achievements, it's very humbling and rewarding be included. As a Michigan native myself, this award means a great deal and serves as yet another acknowledgment that entrepreneurship is alive and well in our great state. We look forward to continuing to grow our business in Michigan."
Companies making it to the "Michigan 50 Companies to Watch" list are a remarkable group of second-stage companies. Defined as having 6 to 99 full-time-equivalent employees and generating $750,000 to $50 million in annual revenue or working capital from investors or grants, these companies form the backbone of Michigan's economy. In 2011, Detroit Trading Company's sales exceeded $10 million. Representing all regions of the state and a diverse range of industries, companies like Detroit Trading are known for their exceptional entrepreneurial leadership, creation of innovation or use of innovation in creative ways, and their sustainable competitive advantage.
Winners were selected by Michigan-based judges from the banking, economic development, entrepreneurship development, industrial and venture capital communities.
Michigan 50 Companies to Watch is presented by Michigan Celebrates Small Business.
Founding underwriters are PNC Bank, Michigan Certified Development Corporation, Michigan Economic Development Corporation, Accident Fund Insurance Company of America and Dynamic Edge, Inc.
Michigan Celebrates Small Business was founded by the U.S. Small Business Administration, Michigan Economic Development Corporation, Michigan Small Business & Technology Development Center, Edward Lowe Foundation, Greater Lansing Business Monthly and Small Business Association of Michigan
Information about next year's Michigan 50 Companies to Watch program can be found at http://Michigan.CompaniesToWatch.org. For information about Michigan Celebrates Small Business, visit http://MichiganCelebrates.biz.