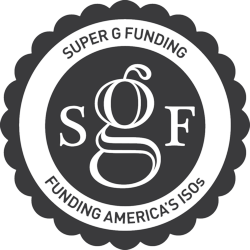 "ISOs are having problems getting cash to expand their business. Super G Funding is doing its part to improve the American economy by making funds available more easily than traditional lenders."
Arlington, VA (PRWEB) April 04, 2012
Super G Funding is pleased to announce the launch of "Funding America's ISOs", a specialized financing program specifically designed for ISO businesses. This premier financing program is aimed at helping developing ISO companies grow their businesses. The ISO Loan amounts range from a minimum of $25,000 up to $1 million or more and can be repaid over a term of 12, 24 or 36 months.
"During today's tough economic times, it is important for financing to be available for the ISOs that are growing their businesses in America. Unfortunately, the credit markets have diminished and many lenders are refusing to provide residual loans for many ISOs. Typically, ISOs try to get an SBA or business loan from their local bank, or take out a home equity loan against their home, but this is very hard to do in today's economic climate," said Darrin Ginsberg, CEO of Super G Funding. "ISOs are having problems getting cash for business development. It is important for the American economy that Super G Funding, and other commercial lenders, do their part in helping American ISOs."
Super G Funding loans are easy to obtain and can be arranged in as few as five business days. "ISOs can use the money for any business purpose: money to expand their sales force, increase marketing, open a new office, buy equipment in bulk, upgrade their technology or buy out a partner. I have been in the ISO industry for over twenty years and I understand the needs of the ISO entrepreneur", Ginsberg said.
Super G Funding loans offer ISO companies an alternative to selling their residual portfolio, the "crown jewel" of their business.
Super G Funding will have a booth at the Electronic Transactions Association 2012 Show April 17-19, 2012 in Las Vegas. Super G Funding will also be a proud sponsor of the ETA Investment Community Forum which is a one day conference held on April 17th at the Show. The conference provides a networking opportunity for payment industry members and investors.
"Super G Funding…Funding America's ISOs"
For more information about Super G Funding, go to our new website http://www.SuperGFunding.com or call Darrin Ginsberg at 800-631-2423.