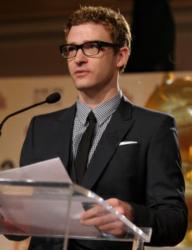 Trends in men's fashion almost always get their start somewhere within the celebrity sphere,
San Francisco, CA (PRWEB) April 02, 2012
It's no secret that Hollywood is home to some of the most well-dressed individuals in the public eye. By popular demand, Bows-n-Ties.com has published a list of the five best-dressed men in Hollywood.
"Fashion is our industry, and there's no getting around the fact that a lot of people take their style cues from celebrities," says Bows-n-Ties.com founder Hendrik Pohl. "There are plenty of people in Hollywood who shouldn't be allowed to leave their penthouse apartments dressed the way they do, but that's not to say that there aren't a few very fashionable actors who are worth highlighting. We wanted to give our seal of approval to five of Hollywood's most well-known leading men, as these guys are living proof that putting care into choosing an outfit doesn't have to be an old-fashioned concept."
The names on Bows n' Ties' list should come as no surprise to those who pay attention to the film industry. Robert Downey Jr., George Clooney, Justin Timberlake, Johnny Depp and Samuel L. Jackson all find themselves making the list. Each of these actors is well-known for turning heads when walking the red carpet, and are considered by many to be pushing men's fashion in a forward direction; an important thing to distinguish, says Pohl.
"Trends in men's fashion almost always get their start somewhere within the celebrity sphere," says Pohl. "A lot of these trends get started by people who have no place in men's fashion, so it's refreshing to know that there are at least a handful of men in Hollywood who are very respectable dressers and don't fall prey to some of the ridiculous style trends that blow through the industry every now and then."
With only five spots on the list, there were a few actors that didn't beat out the competition, yet served instead as "honorable mentions." Hugh Jackman, Jake Gyllenhaal and Christian Bale, for example, are all considered to be quite well-dressed for the most part, but simply couldn't measure up to the five finalists.
"We don't want to say that there are only 5 well-dressed men in Hollywood; there are plenty of other people that could've made this list," says Pohl. "That said, there were only five spots to fill, which means a lot of fashionable actors simply had to be left out. For the most part, though, Hollywood shows a lot of promise these days in terms of men's fashion."
Bows-n-Ties.com is an online tie and bowtie retailer based out of San Francisco, CA. Besides offering boutique designer ties and bowties to discount prices, the site offers a fashion blog, dress code tips, and how to tie a tie instructions.