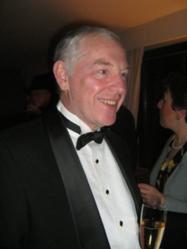 There is a long list of companies that could benefit from their unique abilities.
London, UK (PRWEB) April 11, 2012
Global Strategy Connections Ltd a company intent on guiding individuals and companies toward methods of saving money, making more money and becoming more efficient, has made a double header, reaching an agreement to represent and work in collaboration with "Investor Media" and "Phenom Ventures LLC". Two of the most respected and highest performers in the areas of I/R-P/R promotion, on-line advertising, eMail promotion and print media campaign creators in the US, creating investor awareness worldwide. Both companies specialize in developing market awareness for their clients at reasonable prices but with top quality, making it more economical than using other campaign oriented companies. They own much of the resources they use, thus the need to buy services from others is reduced.
Investor Media is geared toward the retail investor, where as Phenom Ventures LLC leans more toward institutional investors and Hedge Funds. Plus they have multiple connections for access to lists out of reach of most other companies. Investor Media is the foundation of a campaign from an email, online, retail investor perspective. See their media kit here: and website here: Investor Media owns and operates several dozen investor related websites that provide trading/investing advice and stock recommendations to over 850,000 opt in investors via email marketing. They have an exclusive agreement with Forbes and there is a testimonial from the President of Forbes.com as to the quality of their relationship on both sites linked above. Many of their websites are focused on gold/silver investing and stock ideas. Global Strategy Connections Ltd intends to put its efforts into using the underutilized lists for IR rather than advertising campaigns. This is a niche that fits all three companies very well.
The companies Specialties are:
Alternative Investment Management, Private Equity, Venture Capital, Equities, Equity Trading, Capital Raising, Sales, Gold/Silver Equities, Gold/Silver Investing, Junior Mining Equities, Investment Banking, Business Development, Strategic Relationships, Joint Ventures, Sales and Marketing, Resourcefulness, Investment Management, Economics, Due Diligence, Email Marketing, Lead Generation, Creating Investor Awareness.
There is a long list of companies that could benefit from their unique abilities. Global Strategy Connections Ltd has developed a plan to begin optimizing the company's assets and capabilities.
Wayne Stanley owner of Global Strategy Connections Ltd said; "This is both challenging and an exciting opportunity. This is where Global Strategy Connections Ltd shines. I have been in the business communications business for a long time. Plus, the company has an uncanny ability to connect people/companies together to help them reach their goals. All three companies have global relationships that can benefit the client and the investing public as well as managed funds and Institutional investors. I see this as a win, win for everyone. When one has the opportunity to help everyone win, what more could they ask for! As in most casses, we will not be charging an extra fee for the work we do."
For more information please contact Global Strategy Connections Ltd at: info-4-u(at)global-strategy-connections(dot)com or at their US phone number (703) 291-8181