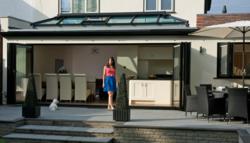 UK home owners have said that their three most desirable features in a property are: a modern kitchen, lots of natural light and an attractive garden area
Leeds, UK (PRWEB UK) 3 April 2012
However, it's important not to neglect a garden as third on the 'property most wanted' list is an attractive garden area. Despite property shows and DIY experts claiming that bathrooms are a top priority when it comes to home improvement, it was only fourth on the list.
Gadget lovers should be careful when trying to integrate technology like built-in sound systems and remote controlled lighting into their homes because less than 10% of those surveyed felt that they were important.
The survey of 500 home owners across the UK also showed that more than one in six people intend to update their kitchen in the next three years. However, the two main things preventing people from improving their home are time and money. Interestingly, when it comes to spending money on home improvement, more people are worried about cowboy builders than the economy.
General Manager of Express Bi-Folding Doors, Steve Bromberg, said 'The results of the survey reflect what our customers are saying – the current economic climate means that more and more people are entertaining at home, rather than going out, and this means that a modern kitchen with lots of natural light and an attractive garden are the three most important things most people want from their homes.'
Therefore, to make sure an Easter DIY project adds value to a home, it is best to invest money in updating a kitchen, adding more windows / glass doors and improving the garden.
For more information on folding and sliding doors that let natural light into a home visit http://www.expressbifoldingdoors.co.uk