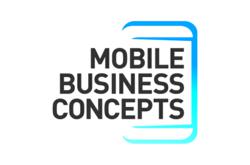 Atlanta, GA (PRWEB) April 01, 2012
Mobile Business Concepts (MBC) and Reliance Field Services (RFS) struck a technology agreement for the creation of an app to increase the efficiency of RFS contractors as they send and receive work orders.
MBC is designing a company-specific app called RFS Connect that will give RFS property preservation field workers the ability to take date and time stamped photos and also fill out and send company specific forms through their iPhone, iPad, or Android device. By using products allowing mobility, contractors will be able to send out requested files and documents while at the assigned property rather than waiting until the end of the day.
"By adding this new technology to our arsenal and making it available to our national field network of representatives, it will further strengthen the gap of data communication to all of our clients," said Mario Garcia, president and CEO RFS.
"We are very excited to be teaming with such a well respected organizations as Reliance Field Services," states Jason Harvey of MBC. "Their trust in our company and ideas is very much appreciated."
MBC is an Atlanta-based software and mobile business application company that offers an array of mobile applications and services. Miami-based RFS performs field services for financial lenders across the country.