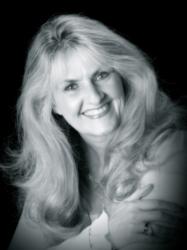 Mind-Body phenomenon which illustrates how belief and physiology interact yet again is illustrated by Dr. Nancie Barwick's remarkable healing from Muscular Dystrophy
Los Angeles, CA (PRWEB) April 01, 2012
Dr. Nancie Barwick was severely disabled by muscular dystrophy. She became unable to continue work in human services. She was told to not exercise. Even moving seemed to jeopardize her life. She gained huge amounts of weight and was confined to a wheel chair.
Then, suddenly and amazingly in 2003, Dr. Nancie Barwick experienced a complete recovery using a method discovered and developed by medical intuitive Patty Conklin. This method is called Cellular Cleansing.
Dr. Carol Francis interviews Dr. Nancie Barwick on Dr. Carol Francis Talk Radio Show, Make Life Happen April 4, 2012. Dr. Francis determined Dr. Barwick's personal story worthy of serious consideration since Dr. Francis actually witnessed this miraculous change in Dr. Nancie Barwick's body.
Dr. Francis explained, "Before 2003, when I met Dr. Nancie Barwick she was seriously overweight and barely able to maneuver her wheel chair during the International Hypnosis Federation Conference." Dr. Carol Francis further describes that, "I thought Dr. Barwick's chances of moving at all and perhaps even being able live until the next annual conference was quite slim. One year later, Dr. Nancie Barwick walked up to me, trimmer, smiling and dancing down the aisle. She had been healed of her Muscular Dystrophy! My jaw dropped and at first I could not believe this was Dr. Nancie."
During this radio interview, Dr. Nancie Barwick describes the process of Cellular Cleansing that within 3 days healed her from Muscular Dystrophy. Video clip of another interview with Dr. Nancie Barwick is available for viewers at http://youtu.be/lFLV1UKqUsU.
Health professionals have long considered Muscular Dystroph y to be a chronic and progressive collection of conditions which had no remedy. Most medical doctors try to help patients minimize the speed with which the illness renders the patients immobile. Children might be given medications or steroid to prolong their ability to walk during their childhood years. (Refer to: U.S. National Library of Medicine (NLM).
In contrast, Dr. Nancie Barwick utilized a system called Cellular Cleansing which is more consistent with the new biological research that clearly links the power of emotions, mental imagery, attitude, belief and physiological processes. On Make Life Happen Radio Talk Show, with host Dr. Carol Francis, guests and callers continue to explore the new Mind-Body connections and the development of health.
Dr. Nancie Barwick is now a Clinical Hypnotherapist and is also certified to offer this method of healing, the Conklin Method of Cellular Cleansing and Healing Within Workshops. She can be reached at 703-385-9311 or through doctornancie.com.