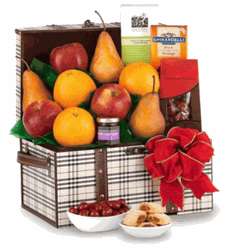 Similar to how you can now easily customize shirts, shoes, blue jeans, and many other products on the web, we believe this is going to revolutionize the gift industry
San Francisco, CA (PRWEB) April 03, 2012
http://www.mygiftbasketideas.com is developing a gift basket idea incubator on their website so people can develop personalized gift baskets. This includes solo design tools, as well as collaborative tools, such that visitors can communicate with friends and family to perfect it before they have their gift baskets delivered.
"We've not seen this done before in our industry, so we're very excited to be creating a way on our site to incubate and design fully customized, personalized products" says Jackie Martin, one of the key developers of the necessary web technology.
"Similar to how you can now easily customize shirts, shoes, blue jeans, and many other products on the web, we believe this is going to revolutionize the gift industry", says Jackie. Once the incubator is live and tested, visitors will not only be able to come up with their idea's, but actually have them custom created and delivered to their friends and family.
The company plans to implement and release the new incubator on this page dedicated to gift basket ideas, so visitors can edit, choose, customize and share details on their very own designed gift. A beta version shown to select customers was met with warm reviews, with comments including, "Wow, that's incredible" and "I wish I had this when I was choosing my Christmas Baskets!".
Access to the tool will be available at http://www.mygiftbasketideas.com.