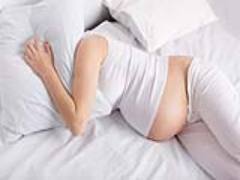 Paxil users faced more than an 80% risk for developing hypertension
San Diego, CA (PRWEB) April 02, 2012
The media spotlight is often a double-edged sword. No one knows this better than women and babies who suffer from Paxil severe adverse events. And yet, gossip and rumor-mongering aside, the real story here is being overlooked according to Sean Burke of AttorneyOne.
In March 2012, a Canadian study was published in the British Journal of Clinical Pharmacology revealing that pregnant women who take selective serotonin reuptake inhibitors (SSRIs) antidepressants during or after pregnancy face an increased risk for developing high blood pressure. Users of any form of antidepressant during pregnancy were found to be 50% more likely to suffer high blood pressure while those taking SSRIs were 60% more likely; Paxil users faced more than an 80% risk for developing hypertension. Paxil (paroxetine), produced by GlaxoSmithKline and approved in 1992 by the FDA, is a selective serotonin reuptake inhibitor (SSRI) prescribed to treat depression. In July 2010, GlaxoSmithKline announced that it was setting aside $2.36 billion to cover the costs of outstanding liabilities including the settlement of Paxil Lawsuit cases brought by parents who said that use of Paxil during pregnancy caused persistent pulmonary hypertension in newborns (PPHN) or other problems for their babies.
AttorneyOne.com, a recognized authority on law, can provide helpful advice and simple solutions including how to get in contact with legal counsel so that, in case of in case of Paxil severe adverse events, someone can easily and inexpensively deal with it. As Mr. Burke, director of Media Relations for AttorneyOne.com, added, "What all this information really illustrates is that threat of severe adverse events from Paxil remains. For that reason, our focus should squarely fall on getting the word out and assisting people in finding the right legal assistance."
In October 2004, the FDA required more stringent product warnings and prescription requirements, resulting to a "black box" Paxil warning. In December 2005, the FDA issued an alert about the risk of birth defects from Paxil as a result of several studies revealing that the drug could increase the risk of heart defects when taken during the first months of pregnancy.
AttorneyOne.com has further information on Paxil lawsuits including how to get in contact with legal counsel.
Headquartered in San Diego, CA Attorney One was founded in 2004 and is not a law firm. They offer a nationwide legal service which helps consumers find the best representation for their legal needs. You can learn more about Paxil at our website. You can also find us on Facebook at http://www.facebook.com/AttorneyOne. Checkout earlier news from us at http://www.prweb.com/releases/2012/3/prweb9350192.htm.