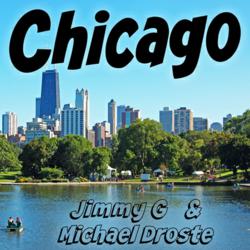 "I think Chicago will be the most beautiful great city left in the world." ~Frank Lloyd Wright
Bartlett, Illinois (PRWEB) April 02, 2012
Michael Droste, a composer and musician from Illinois, released a single called "Chicago (A Shining Jewel By The Lake)" "I'm a kid from the 70's and grew up with Clutch Cargo, Ray Rayner, and Bozo. There was something magical about the whole Chicago area and the people that cared so much about the city. In this song, I brought back my childhood in the 70's, through the Bears and Ditka in the 80's, and Michael Jordan and the Bulls in the 90's," said Droste. "I was very excited coming out of high school, and going to live in the city. Imagine being 18 and going to live in Chicago. It was a very fun and influential time in my life. I truly enjoyed DePaul and the music school," said Droste. "We had really great teachers that brought out the best of us," he added.
"The nation and the world are constantly affected by the happenings here in Chicago," said Droste.
The single Chicago (A Shining Jewel By the Lake) by Michael Droste is available through the Itunes, Amazon and other online music retailers. You can also see their music at WindyTown.com
About Windy Town:
Windy Town is a privately owned music company founded in 1992. Located in Bartlett IL., a suburb of Chicago, they release five to ten unique musical recordings a year. Michael Droste is a graduate of the DePaul School of Music in Chicago.