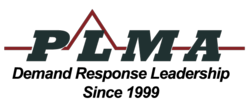 Access to knowledge and broad-based education will facilitate the necessary merger of multiple components enabling us to act in concert
West Palm Beach, FL (PRWEB) April 04, 2012
The Peak Load Management Alliance (PLMA) has scheduled its first 2012 conference. This spring 2012 conference, held at the Affina Hotel in New York City, will offer practical information to help practitioners of demand response design, implement and evaluate the best possible demand response programs for commercial and industrial customers.
Designed by the thought leaders in the demand response industry, PLMA conferences have provided useable data and suggestions to help demand response grow into the effective tool to manage reliability and mediate price spikes that it has become.
"Transforming the electricity grid into a smart grid requires the interaction of many different stakeholders," explained PLMA Executive Director Elliot Boardman. "Access to knowledge and broad-based education will facilitate the necessary merger of multiple components enabling us to act in concert. Demand response is a major aspect of financial justification of the Smart Grid and the PLMA conferences have proven to be a major educational tool in achieving demand response goals."
About the Peak Load Management Alliance
PLMA is a diverse organization representing numerous demand response entities including utility companies, energy retailers, curtailment service providers, technology developers, equipment manufacturers, research groups and energy consultants.
About Con Edison
Con Edison is a subsidiary of Consolidated Edison, Inc., one of the nation's largest investor-owned energy companies, with approximately $13 billion in annual revenues and $39 billion in assets. The utility provides electric, gas and steam service to more than three million customers in New York City and Westchester County, New York. For additional financial, operations and customer service information, visit us on the Web at http://www.conEd.com, at our green site, http://www.coned.com/thepowerofgreen, or find us on Facebook at Power of Green.
For further information, contact Elliot Boardman at (561)-422-2244 or visit http://www.peaklma.com.