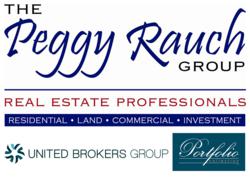 Scottsdale, Arizona (PRWEB) April 03, 2012
United Brokers Group, a full service real estate company based in Chandler, Arizona proudly announces their expansion into the Scottsdale, Arizona marketplace. United Brokers Group (UBG) is merging with The Peggy Rauch Group, a well-known independent luxury brokerage based in Scottsdale. The collaboration brings together two vibrant real estate brands in the east valley metro market.
'The Peggy Rauch Group at United Brokers Group' will play an important role in building a significant presence in the Scottsdale luxury market. Peggy Rauch will be heading up the United Brokers Group Luxury Division. "We've been looking for the right person to collaborate with in Scottsdale for some time, and at last we have found her," said United Brokers Group President, Jeff Sutherlin. "Peggy and her team possess the culture, integrity, and character for which United Brokers Group has become synonymous, and therefore, it is a perfect fit!" he explained.
United Brokers Group has achieved swift success in all the markets where it has ventured. UBG has a strong market presence in the southeast valley of the greater Phoenix area. "Scottsdale is the next logical expansion opportunity," said CEO/Designated Broker, Heidi Quigley, "We are excited to have formed an alliance with Peggy and her team. The possibilities are limitless!" To see the video of the merger announcement, click here.
In just under three years, United Brokers Group (UBG) has built an organization of about 175 real estate agents with nearly 25% of them being associate brokers. UBG started in the spring of 2009 in one of the worst real estate climates in the country. In 2011, UBG agents earned approximately $6 million in commissions. The company expects that number to increase at least 20% in 2012.
Dynamic Page Solutions enhances the online presence of the United Brokers Group website of http://www.UBGRealEstate.com through the use of a WordPress IDX solution known as IDX Fusion.
For additional information on 'The Peggy Rauch Group at United Brokers' Group call 480-539-4775.