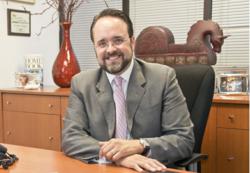 European and South Amercian Buyers find comfort in New Development payment structure.
Miami, FL (PRWEB) April 02, 2012
Interinvestments Realty® one of South Florida most prestigious real estate companies has successfully promoted many advantageous transactions for its clients in the new-construction marketplace.
"It's the buzz! Many international buyers prefer new-construction and they're actually driving South Florida's housing market," said Emilio Cardenal, Executive President of Interinvestments Realty®
"Today home builders are making it very attractive to purchase their properties. Offering diverse financing programs, along with government bond money. Many of them feature zero down-payment, no closing costs, and money towards options and upgrades. But what has been "hitting the mark" clearly, is a new selling concept for Miami, known as "pay-as-you-build," continues Cardenal.
"It's Pre-Construction sales at its best, and has proven to be extremely successful. In some instances it has been the catalyst to sell as much as 50% of the development within the first couple of months. The end result is that the person who buys with this model, could save up to 30% of what the finished product will cost. Essentially, since construction of the building is being funded with purchaser deposits instead of a bank loan, the savings in financing costs are being passed down to the buyer" adds Cardenal.
The "pay-as-you-build" concept divides the buyer's deposits into pre-arranged stages. You start with the initial deposit upon signing the purchase agreement, and then an additional deposit at ground breaking, usually followed with another deposit in the next few months and a deposit at top off (when the building reaches the top floor of construction). The final deposit is due usually a few months prior to closing.
"At the beginning we were not sure how the market would receive this new way of purchasing real estate in South Florida. Once the first couple of developments hit the market, we noticed that many of our Foreign Buyers were very comfortable with this purchasing model, because this is how they are accustomed to purchasing in their country."
"Our niche has always been the new-construction market, and we have maintained for more than twenty years a close relationship with the most reputable Developers in South Florida. This gives us an edge that clearly benefits our clients," concludes Cardenal.