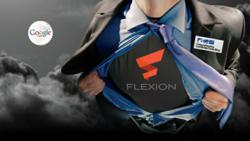 Value Forward
Madison, WI (PRWEB) April 18, 2012
Action heroes transform themselves with a change of their costume - so why can't CCC!?!?!
Comprehensive Computer Consulting, Inc. (CCC) has been serving clients for more than 17 years in the information technology industry. They do NOT install hardware, they do NOT manufacture servers, and they do NOT fix your home PCs! So, what exactly does CCC do? It was hard to tell from the name, so they pulled their marketing team together and performed an in-depth analysis of their professionals, service offerings and client industries. As a result of this, they have chosen to rename the company.
Why the change?
New services: their professionals provide much more today than they have in the past!
Enterprise Consulting - their team provides upfront consultation to ideate your technology, marketing and overall business challenges. They are the first Google Enterprise Partner in Wisconsin, which means they are highly dedicated to driving IT spend out of organizations - just ask them how!
Staffing - They continue to strengthen their recruiting services for not only technical athletes but also for financial services resources to help their clients with their overall business functions.
Flexion Studio - their in-house creative services and web development team are available to their clients versus using traditional IT staff augmentation services.
New geographies: Their current and future clients deserve to partner with a firm that lives by its name and brand.
They opened a Minneapolis based office in 2011 to service their Minnesota based clientele.
They continue to expand their market in the Washington D.C. area by adding to their federal government client list.
From 2009 through 2011, their Madison, WI based office has more than doubled in size!
So, what's the new name?
Flexion [flek-shen] was chosen as it means having the capacity to bend and adapt. Their clients engage with them because they have reached a point in their business where they must adapt (new technologies, new processes, etc) or bend (integration of legacy systems, doing things more efficiently with less funding, etc).