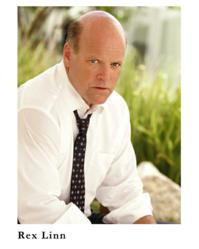 This is a rare opportunity to learn the unique aspects of film acting.
Oklahoma City, OK (PRWEB) April 01, 2012
Actor Rex Linn will present his class, "Acting on Film, A Work in Progress" on April 19th , from 3:30-5:30 p.m. at the H.B. Atkinson Theatre on the Rose State College campus.
The class includes Linn's tips and insights for the novice and veteran actor alike, including script preparation, working with the director, sculpting a character, the use of voice and movement, set politics, director expectations, honing on-camera skills, and other aspects of life as a working actor.
Linn's film credits include "Appaloosa" (with Ed Harris), the classic blockbusters "Clear and Present Danger," "Tin Cup," and "Cliffhanger," as well as his regular portrayal of the character Sergeant Frank Tripp on "CSI: Miami."
Linn was also recently cast in the film "Atlas Shrugged: Part II" based on the bestselling novel by Ayn Rand and is currently filming one of the most anticipated films of 2013: Quentin Tarantino's "Django," along with fellow actors Jamie Foxx, Samuel L. Jackson, Leo DiCaprio, Kevin Costner, Joseph Gordon-Levitt, Sacha Baron Cohen, Kurt Russell, and Christoph Waltz.
The class is free and open to the public. No reservations are required. For more information, call 405-733-7960, or visit http://www.rose.edu/rexlinn.