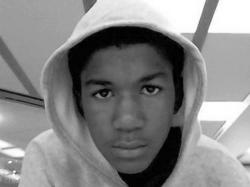 There is a place for forgiveness, but it does not preclude justice.
Wheaton, IL (PRWEB) April 05, 2012
Bishop T.D. Jakes of the Potter's House has recently written a book entitled, "Let it Go: Forgive So You Can Be Forgiven," according to an April 2, 2012, article in the Christian Post, "Bishop TD Jakes Talks Forgiveness in Trayvon Martin Case." The title itself raises some questions. It seems to assume there are no innocent parties to any conflict. How would the author apply that notion to the victims of sexual abuse? Also, pastors who rush forward to urge forgiveness before the facts are known should be treated with a healthy dose of skepticism.
Although Jakes claims "forgiveness does not exonerate the perpetrator," he does not see repentance as a condition for forgiveness. This urge to rush to forgive is reminiscent of the incident in the Amish community of Indiana some years ago when a man took school children hostage and killed some of them. Many of the Amish people were so eager to display their forgiveness that they completely overlooked justice for the victims.
The late Democratic Senator from New York, Daniel Patrick Moynihan, coined the phrase "Defining Deviance Down" to describe the process by which the most abhorrent behaviors gradually become acceptable as they become more commonplace. In Christian parlance, this process might be called "Defining Disobedience Down." It is a phenomenon all too common among followers of God. Today the ease with which Christian leaders offer absolution for sins that God condemns in Scripture is prima facie evidence of their cavalier attitude towards the Word of God.
Jakes takes the popular view that forgiveness is first and foremost a source of comfort for the victim. But in the classical biblical sense, forgiveness is as much for the community as it is for the individual. While it does provide peace of mind for the victim, it also brings justice for the offender and by extension, the entire community. Without justice there would be no resolution of the wrongs done to the victim and the welfare of others would be jeopardized. Before the disciple Matthew joined Christ's followers, he repaid three times the amount in excess taxes he had collected from his fellow countrymen. Forgiveness for him was not complete until he had made restitution.
A soft on sin mentality characterized the German church in Dietrich Bonhoeffer's day. Dietrich Bonhoeffer, a famous German theologian, blamed the churches of his day for being so eager to turn the other cheek that they unwittingly acquiesced to the atrocities committed by Adolph Hitler. The problem with being so eager to extend forgiveness is that it robs people of their ability to discern and confront evil.
There is a place for forgiveness, but it does not preclude justice. In Luke 18:1-8, Jesus tells His disciples about a woman who kept pestering the judge because he would not hear her complaint against her adversary. Her pleading became so incessant that he finally gave in and granted her justice. Jesus did not offer this illustration to suggest that the woman should have "Let it go." He was suggesting that her persistence paid off. She got justice in the end.
Jesus is not unconcerned about justice. In fact, His main beef with the Pharisees was that they got so wrapped up in the minutiae of the law that they ignored the weightier matters including justice and mercy. Jesus never urged forgiveness without a companion call for repentance from the offender, either.
To his credit, Mr. Jakes acknowledges that, ""Forgiveness does not exonerate the perpetrator," and counsels patience while the facts of the case develop. He also contends that forgiveness should never preclude justice. In these regards his position is more in keeping with scripture than many of his contemporaries. http://bit.ly/HcNfK1