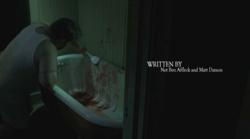 "Meers has a legacy of supporting our community and not-for-profit organizations, especially those that are so closely aligned with celebrating innovation and creativity."
Kansas City, MO (PRWEB) April 02, 2012
Meers has recently completed creative work for AMC Theatres Kansas City FilmFest. FilmFest, scheduled from April 11-April 15 is presented by the Kansas City Filmmakers Jubilee. The five-day festival brings independent filmmakers from local, national and international locations (some from as far as England and South Korea) to screen everything from shorts to feature films and also includes workshops and seminars. AMC hosts the festival at AMC Mainstreet 6 (in the Power and Light District) and at AMC Ward Parkway 14.
"We're thrilled to create work for the 2012 Kansas City FilmFest," said David Thornhil, Meers' Creative Director. "We wanted to take a deeper dive on what it means to be independent. From the filmmaker's perspective, it's about putting your creative intent on screen with fewer resources. And that results in giving the film a different type of feeling than what consumers are used to seeing from large studios."
Meers partnered with T2 and Back Alley Films to create a 60-second spot, called "Tub," running now in selected Kansas City AMC Theatres as a "trailer" for the FilmFest. It depicts a scene from a horror-genre movie, while credits reinforce that this upcoming movie is "independent" and doesn't include the usual cast of characters. A 30-second version of "Tub" was also created. Another 30-second commercial (called "Case") shows a couple sitting on a couch, opening up a briefcase – when it is unlocked, the film credits begin to roll, showing rampant nepotism.
"Meers has been happy to support the 2012 AMC Theatres Kansas City FilmFest," said Sam Meers, President/CEO. "We have a legacy of supporting our community and not-for-profit organizations, especially those that are so closely aligned with celebrating innovation and creativity."
About Meers
Meers is a full-service digital marketing and advertising agency headquartered in Kansas City, Missouri. The agency works to advance their clients' business by helping them solve marketing challenges through relevant, engaging and compelling communications. Meers is a member of the American Association of Advertising Agencies (4As). More information can be found at Meers.com. (The KC FilmFest spots can be reviewed on Meers YouTube Channel.)