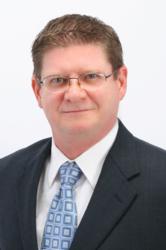 Mark brings industry experience and expertise to our team that our clients will love.
Kevin Hunter, Sales Manager, Crystal Filtration
Rochester Hills, MI (PRWEB) April 20, 2012
Kevin Hunter, Sales Manager for Crystal Filtration and co-developer of Filsorb XP20, announced the appointment of Mark W. Carlson as Sales Engineer for the new product.
"Mark brings industry experience and expertise to our team that our clients will love," said Hunter. "He is a problem solver."
Filsorb XP20 is a revolutionary food grade oil-purifying reagent developed for the food processing and snack food industries.
Carlson is a Certified Food Service Professional (CFSP) with extensive in-depth commercial food operations experience in U.S. and International markets. His many years of work in the food manufacturing field, particularly with deep fat fryers and oil filters, well qualifies him to support the sales engineering and marketing of Filsorb XP20. He is a member of the North American Association of Food Equipment Manufacturers (NAFEM).
Filsorb XP20 cuts costs by making frying oil stay clean longer. It lowers Free Fatty Acids (FFAs) and generates up to 50 percent less soap, resulting in less foam.
After two years of perfecting Filsorb XP20 in the laboratory and successfully completing industry trials it is now in production in the United States and available to food manufacturers worldwide. Filsorb XP20 was introduced to the snack food industry at SNAXPO 2012.
About Crystal Filtration
Crystal Filtration, Rochester Hills, Michigan, is an independent company specializing in the design, development, manufacture and application of proprietary and patented filter media. In addition to its US facilities, Crystal Filtration has its own warehousing centers in Mexico and Germany.
About Capital Letters
Capital Letters is a Business-to-Business marketing company headquartered in Ann Arbor, Michigan. Principal Chris Hippler is a marketing strategist and team leader focused on securing results for clients through online and print media communications.