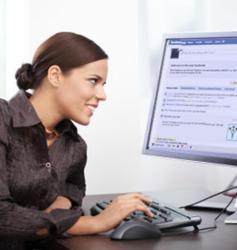 Los Angeles, CA (PRWEB) April 03, 2012
A large percentage of Facebook users are playing Facebook games today. Since there are hundreds and thousands of Facebook games out there, users have many options to consider. Hardcore Facebook gamers who need gaming buddies can find reliable sources through the Chatwing widget. This application is Facebook-friendly.
Since Chatwing is a widget, it can be installed to any blog that allows HTML codes. However, Chatwing is a stand-alone program so embedding is not mandatory. Bloggers are encouraged to embed Chatwing because of the chatting experience that it can offer to their blog visitors. This notion also applies to Facebook gamers with blogs.
Commonly, players of Mafia Wars and Empires and Allies have gaming blogs. This is where they offer tips and secrets. Some gamers also use blogs as recruitment hubs. Chatwing is definitely useful for these hubs by providing real-time communication. Through Chatwing, visitors can now ask questions directly. This is faster, compared to traditional post commenting.
There are many types of chat widgets out there, but Chatwing boasts a higher rate of speed and connectivity. Plus, Chatwing is definitely easy to install. First, the user must register his blog's domain name. Next, he must create an official Chatwing account. This account will serve as dashboard for all widgets he wants to install. Customization is the next step. The user can edit the height, width, color, and name of the widget. After that, Chatwing will generate the needed HTML code. Embedding is the last step. Once embedded, Chatwing will go live in under few seconds.
Perhaps the strong factor of Chatwing is the Facebook log-in method. Users and guests can log in using their Facebook accounts, making information exchange easy. For Facebook gamers, this is a very important option. They can invite visitors right away. Adding to that, there is also a wide array of emoticons and avatars that people can use. These avatars are intended to make any chat box conversation fun and interesting.
About Chatwing.com
Chatwing.com has developed live chat software for websites and blogs. The Chatwing.com website offers users the ability to signup and create a customizable live chat feature in 1 minute or less. Users have the ability to customize the size, color, and fonts of the chat product. The ability to chat via social media accounts such as Facebook and Twitter enable Chatwing to offer a personal and unique real-time experience to all sites. Chatwing is 100% free web software.