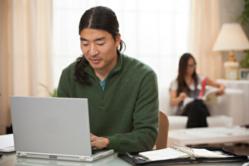 Los Angeles, CA (PRWEB) April 04, 2012
People definitely need technical blogs. These are considered sources of information useful for everyday life. There are many types of technical blogs, and many people benefit from this everyday. The developers of Chatwing have seen this specific need for information. That is why they created a widget that can provide a chatting experience like no other.
A chat widget is useful for a technical blog because it serves as a customer response system. Visitors can post their questions and inquiries, and the blogger can notice them right away. Aside from that, Chatwing offers a social network log-in method. Guests and visitors can now log in using their Facebook or Twitter accounts. This eases up the rate of personal information exchange.
Most technical blogs offer tips and walkthroughs on how to install stuff. Common technical blogs are those related to online programs with complicated codes. Some technical bloggers even offer links to their helpful videos. Chatwing's rate of connectivity markets these technical bloggers to the world.
Installing Chatwing for any blog is really easy. First, the user must register the domain name of his blog to Chatwing. He must also set up an official Chatwing account that will serve as his dashboard. The user can also customize the appearance of the widget. By dragging few sliders, he can now adjust the height and width of the widget. There is also a color palette that the user can choose from. The widget can also be renamed to fit the theme of the blog.
Once all steps are completed, Chatwing generates the needed HTML code. The user must paste this code to his blog's custom design panel. Once that is complete, Chatwing usually goes live in under few seconds.
Since people enjoy IM chat a lot, visitors of technical blogs will have a great time. Aside from the information they can get from the technical blog, they can now meet new people who also have the same interests. This high rate of versatility contributed a lot to Chatwing's steady ranking.
About Chatwing.com
Chatwing.com has developed live chat software for websites and blogs. The Chatwing.com website offers users the ability to signup and create a customizable live chat feature in 1 minute or less. Users have the ability to customize the size, color, and fonts of the chat product. The ability to chat via social media accounts such as Facebook and Twitter enable Chatwing to offer a personal and unique real-time experience to all sites. Chatwing is 100% free web software.