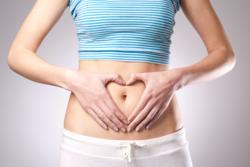 Complete Biotic combines both probiotics and prebiotics to create a comprehensive supplement that promotes gastrointestinal health, the immune system, overall wellness and regularity.
Herndon, VA (PRWEB) April 02, 2012
Pure Matters, a retailer of premium health and wellness products, is joining with physicians, health care providers and patients who suffer from Irritable Bowel Syndrome (IBS) in recognizing April as Irritable Bowel Syndrome Awareness Month. The company is also launching Complete Biotic, a new product with a proprietary formula consisting of probiotics combined with a prebiotic compound to promote gastrointestinal health and regularity as well as immune system health and overall wellness. In response to consumer demand, the product will be made available nationwide beginning today.
As many as 20 percent of the adult population, or one in five Americans, have IBS symptoms according to the National Institute of Health (NIH). Although IBS is prevalent, many people are unaware that the symptoms they are struggling to live with actually indicate a medically recognized disorder. IBS affects men, women, young and old with symptoms that range from pain and discomfort in the abdomen to bloating, constipation and/or diarrhea. Some common IBS treatments include: changes in eating, diet and nutrition, medicine, psychological counseling and probiotics.
"With April being IBS Awareness Month, we thought it was a great time to make our Complete Biotic product available and to also begin talking to our customers about the incredible importance of a healthy digestive tract," notes Steven Rindner, CEO of Pure Matters. "Complete Biotic combines both probiotics and prebiotics to create a comprehensive supplement that promotes gastrointestinal health, the immune system, overall wellness and regularity. And that's important whether you suffer from IBS or if you just want to make sure you are taking care of the engine for your body – your digestive tract."
Pure Matters Complete Biotic -- How & Why It Works:
This supplement contains clinically researched ingredients, as well as soluble fiber, and allows healthy bacterial strains to flourish in the intestinal tract while limiting the growth of bacteria that can be harmful to human health. Complete Biotic features a formula called Lactowise®, with a prebiotic and probiotic mixture that has been clinically proven to improve digestive health and immunity. This combination, called synbiotics, supports the healthy bacteria in the intestinal tract that not only aid in digestion, but also keep the growth of harmful bacteria in check.
These good bacteria, called probiotics, are microorganisms that can fight off infections as well; they make up about 80% of the immune system in humans. The healthy bacteria supported by Complete Biotic play a role in digestion, vitamin B production, and in making minerals and various other nutrients the body needs to stay healthy. Physical parts of the bacteria, like the cell wall, also help support the immune system and suppress inflammation.
Intended to be a supplement, Pure Matters® Complete Biotic remains fresh at room temperature with no need for refrigeration and can be easily stored for long periods of time. Complete Biotic, and other products like it, support gastrointestinal, immune, skin, liver, and dental health.
Pure Matters Advisory Board member Shyam Parikh, a licensed pharmacist who has spent over a decade recommending pharmaceutical and nutritional-based treatments to patients, says, "The benefits of healthy bacteria in the intestines have long been studied, and this new product is ideal for maintaining good health and providing relief from a variety of ailments. Almost anyone can benefit from the probiotic properties of this proprietary formula."
According to the U.S. Department of Health and Human Services, National Digestive Diseases Information Clearinghouse (NDDIC), studies have found that probiotics, taken in large enough amounts, improve symptoms of IBS. Pure Matters urges IBS sufferers to talk to their heath care providers before using probiotics to treat IBS.
Related Products:
In addition to its probiotics and prebiotics, Pure Matters sells a variety of products that support immune system health, such as Immunity Gold. The company also carries products that promote heart health, normal sleep, and weight loss. Pure Matters has also developed a proprietary beauty compound with collagen and alpha lipoic acid, as well as high performance multi-vitamins and energy boosting supplements – all of which can be purchased through the Pure Matters website.
Where to get it:
Pure Matters® Complete Biotic is now available through the company's website, where there are also comprehensive resources such as health-related articles and blogs. Pure Matters offers free shipping on all orders and Guaranteed Satisfaction with its no questions asked return policy. For more information and to find Complete Biotic, and other Pure Matters health and wellness products, visit the company's website at http://www.purematters.com.
About Pure Matters
Pure Matters is a health and wellness retailer, providing wholesome, natural vitamins, minerals and herbal supplements. Dedicated to quality and efficacy, Pure Matters relies on rigorous testing, quality assurance procedures, as well as over a century of pharmaceutical heritage. Pure Matters puts the health of customers first and foremost, offering pure-balanced solutions proven to enhance quality of life.
###