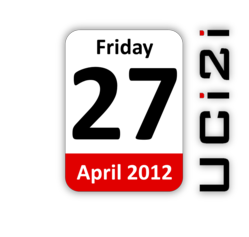 "April the 27th will see the emergence of a new, formidable, global player in this extraordinary market."
London and Hong Kong (PRWEB UK) 2 April 2012
Bjorn Skeens - UCi2i's Group Commercial Director said in a public statement that "April the 27th will see the emergence of a new, formidable, global player in this extraordinary market."
The UCi2i mantra of 'the first independent global video carrier' is bullish to say the least, and something that Skeens himself powerfully defends and promotes "There are other Managed Service Providers in this space, but there are no fully independent, carrier-grade, service-provider-only businesses that operate wholly through channel partners on a global basis. This is the exclusive domain of UCi2i."
And he may have a point. There's no doubt that this simultaneous, global launch - scheduled for late morning UK and early evening HK - has been eagerly awaited by many who would call themselves specialists as either distributors or resellers in this rampant, emerging market.
Mr Skeens finished by saying "A few people might think that we're arrogant, but honestly; it's actually just confidence. A passionate, committed, sure-footed dedication - a certainty - that we are, finally, offering what the market - and the channel in particular - has been crying out for. The business is populated by experts in their field, global players, and right now, this is simply the best time, the best industry and the best business to be involved with on the planet. The 27th of April marks the start of something special. It's a privilege not only to be a part of it, but also to empower and engage with partners eager to make a difference to their customers."
To register for the event, click on this link, or go to the company's home page and click on the registration banner.
About UCi2i
UCi2i is - globally - defining a new class of managed video service provider; the Video Carrier. As a dedicated service-provider for business-class video collaboration, UCi2i is the first MVSP to remain proactively independent of technology vendors.
UCi2i's video network enables users to connect with each other intuitively, through a variety of cost-effective service plans - agnostic of users end-point technologies and without need for the significant additional infrastructure investment, which until now has remained the greatest barrier to user-adoption. UCi2i is a dedicated service provider and does not sell video collaboration hardware. This approach enables resellers of all video conferencing hardware vendors to immediately de-mystify video collaboration sales by simply - and yet powerfully - blending UCi2i's comprehensive service offerings with their end-point sales.
More information is available on the UCi2i interim web site at http://www.uci2i.com prior to the full launch.