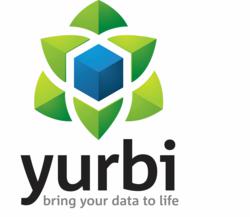 We have priced Yurbi to be affordable for every business.
Los Angeles, CA (PRWEB) April 02, 2012
GARTNER Business Intelligence Summit– 5000fish, Inc., a cutting-edge provider of BI software, today announced their latest version of Yurbi, designed to significantly decrease operations costs. Yurbi's latest release was created around a self-service model to cut operations costs for small, mid-sized and enterprise organizations and make BI more affordable. Yurbi is designed as a secure, centralized platform for delivering, accessing, analyzing and integrating data. "The vision is simple," says David Ferguson, President and CEO of 5000fish, Inc. "Cut operations costs by enabling and empowering users to get the information they need, when they need it, while also giving the IT organization all the control, visibility and security they need to ensure users are only accessing the information they need to have. This latest version builds on our strategic vision for the Yurbi Platform."
Yurbi, developed after 10+ years of experience providing services to hundreds of companies on BI-related reporting issues, is a business solution that connects the critical business data stored in applications and databases, to the people who need access to that data to make informed, data-driven business decisions. Yurbi leverages a self-service model that allows all users, regardless of their level of technical knowledge, to access and build data queries and reports easily and quickly from a variety of data sources.
"Yurbi was created out of necessity," says Ferguson. "We were asked consistently by our customers to build custom reports because of the analytical and reporting limitations of their costly enterprise software. So, instead of having customers spend more money for custom reports, we designed Yurbi as a self-service model to save businesses of any size, money."
From its pricing structure, to its agility for IT environments and simplicity for non-technical users, Yurbi decreases operations costs for business by greatly reducing the need for user training, software maintenance costs and highly paid software engineers to build reports and maintain the system. "Why should companies pay more than they have to for accessing and using their data in a meaningful way?" says Ferguson. "We have priced Yurbi to be affordable for every business. You can download our Community Edition for free or purchase the Team Edition from our website. We make it easy to evaluate our products, ask us questions and buy our Enterprise Edition along with analytic apps that are within your budget."
Demos are available showing how Yurbi can decrease operations cost with its self-service model, at booth "P" at the 2012 Gartner Business Intelligence Summit, or via email to info(at)yurbi(dot)com, or at http://www.yurbi.com.
About Gartner Business Intelligence Summit
The Gartner BI Summit is the only event designed to provide businesses with the knowledge required to create a visionary business intelligence strategy. This event focuses on the methodologies, strategies, technologies and architectures that will move organizations from the tactics of cost cutting and compliance to increasing their agility and responsiveness, and improving overall business performance. Additional information is available at http://www.gartner.com/us/bi.
About 5000fish, Inc.
5000fish, Inc., a Business Intelligence (BI) software company, creates innovative products for business users to make data-informed business decisions. Current products include: Yurbi, an enterprise BI platform that allows organizations to access, integrate, and deliver data from multiple systems securely to users who need it in real-time and without requiring programming or database expertise; Yurbi Connect, a drag and drop process to automate the integration of application data, both on-premise and cloud-based; and MailSync, an Outlook Plug-In that lets Help Desk Analysts interact with live data from their Help Desk systems in Microsoft Outlook. More information is available at http://www.5kfish.com.
All trademarks, trade names, service marks, and logos referenced herein belong to their respective companies.