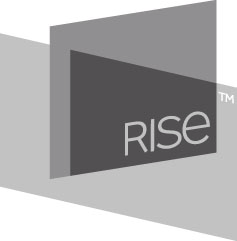 "Accreditation by the MSPAlliance means our partners can be assured that our services and business practices meet a high standard
PORTLAND, Ore (PRWEB) April 03, 2012
Rise, a premier provider of cloud computing and hosted IT services today announced that it has received accreditation under the MSPAlliance's (MSPA) Vendor Accreditation Program (VAP). VAP is the first program of its kind, specifically designed by managed service providers (MSPs) as a benchmark for vendors who sell to the MSP community. Vendors who bear the VAP seal have shown they abide by the highest principles of quality in areas such as financial stability, positive channel practices, product research and development, and MSP customer satisfaction.
"The Vendor Accreditation Program is important to MSPs, since companies that receive accreditation have demonstrated their ongoing commitment to the channel," said Charles Weaver, president of the MSPAlliance. "We are very proud to have Rise as a part of this prestigious body of vendors."
VAP was created using a wide base of criteria considered as critical by MSPs when selecting a vendor. Criteria examined during the accreditation process include:

Business practices: Focusing on channel development, channel competition safeguards, experience in the managed services industry, etc.
Product Roadmap: Examining the vendor's willingness to invest in their products in order to ensure continued relevance for the MSPs on a continued basis.
Financial: Examination of financial stability to ensure adequate support of channel initiatives and product development.
Client References: Vendor must provide at least three MSP specific client references.
Darren Stahl, director of channel services at Rise says "Accreditation by the MSPAlliance means our partners can be assured that our services and business practices meet a high standard. Trust, expertise and transparency are best practices at Rise and the MSPAlliance accreditation further validates our commitment to these principles."
About Rise
Rise is the 100 per cent channel division of Fasthosts Internet Group, part of United Internet. Rise provides Cloud Computing and hosted IT services based on its award winning DataCenter on Demand™ platform. Today, more than 500,000 customers rely on Rise to provide hosting services and our DataCenter on Demand platform. For more information, please see: http://us.rise.co.
About MSPAlliance
For more than 10 years, the MSPAlliance has served as the chief advocate and unified voice for the Managed Services industry, and is the only organization that promotes the highest level of professionalism, reliability and integrity. As the world's largest Professional Association and Certifying Body for the Managed Services Industry, the MSPAlliance was created to meet the needs of the Managed Services Professional and to educate the end-user community and ecosystem-at-large on the benefits of utilizing a Managed Service Provider.
For additional information, please visit http://www.mspalliance.com. To access the MSPNews site, please visit http://www.mspnews.com/.