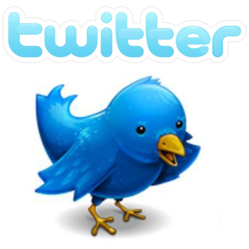 Cambridge, MA (PRWEB) April 01, 2012
Writers are always grappling for information, and this applies well to bloggers and content providers. The Internet is a great tool for conveying information, but it can also be the root cause of information overload. The developers of Downtweet provided a quick solution to this by creating an engine that transforms tweets into natural facets of information.
For starters, Downtweet is a widget integrated with the capabilities and features of Twitter. Since Twitter is one of the most famous social networking sites of today, the developers of Downtweet used it as a stable pattern. The first targets of Downtweet are passive Twitter users. Later on, regular writers and bloggers saw the application's importance.
Using Downtweet is really easy. It allows users to search for tweets, depending on the categories selected. There are active panels in Downtweet that display tweets by the minute. The speed of display depends on how popular the category is. Some famous categories are news, politics, sports, gossip, food, fashion, and some latest hubbubs about famous celebrities.
First time users noted Downtweet as a busy Twitter search engine. Users can add up to six streams and each one delivers simultaneous bursts of information all over the world. Any information can be lassoed by Downtweet, as long as they are tweets.
Writers benefit from this Twitter widget because they will have more ideas to choose from. For example: a sports writer can check out the sports category to discover the latest in the niche. Fashion bloggers can visit the fashion category to check out the hottest trends. The possibilities seem endless with Downtweet.
A collective study also noted that Downtweet is useful for blogs and websites. Downtweet helps improve a website's ranking by providing entertainment for visitors. Once visitors are entertained, they will tend to follow the website. This actually leads to some sales and prospect generation. Visitors are also eager to use Downtweet for their own sites. Aspiring writers are advised to visit the Downtweet website to know more about its useful features.
About Downtweet
Downtweet.com has developed live Twitter software for any website or blog. Any site can add a Downtweet widget in a matter of seconds. Downtweet.com also acts as a Twitter portal for users to get instant Twitter streams. Downtweet widget users have the ability to customize the look and feel of Downtweet to fit the style of their website or blog. Downtweet is a free service.
http://www.downtweet.com