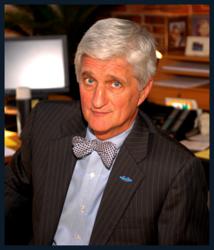 "People don't know how widely DUI and DWI laws apply," said Mr. Cochran. "In my many years practicing law I've seen some pretty unusual arrests."
Annapolis, MD (PRWEB) April 01, 2012
Gill Cochran, famed DUI Attorney from Cochran, Cochran and Chhabra in Annapolis, Maryland, says everyone knows that drinking and driving isn't safe, and that there are laws in place to prevent people from driving under the influence. But, Mr. Cochran says, few people realize that the same strict 'operating a motor vehicle while under the influence' penalties apply when driving motorized Barbie car, a riding lawnmower or even a horse.
"People don't know how widely DUI and DWI laws apply," said Mr. Cochran. "In my many years practicing law I've seen some pretty unusual arrests."
"Driving while under the influence of alcohol – whether it's a wheel chair, a Cruizin' cooler or a motorized bar stool – isn't legal," Mr. Cochran said. "In Maryland, if you are charged with this crime, you will be forced to defend yourself in court and comply with onerous conditions to avoid going to jail. Even if you were on a motorized Lay-Z-Boy."
To help keep Marylanders safe, Mr. Cochran compiled tips on what the law considers to be a motorized vehicle so drivers can avoid being stopped for driving under the influence, even if what they are driving was made for 3-year olds.

The Riding Lawnmower
Motorized Wheelchair
Zamboni
hMotorized Barstool
Three-Wheeled ATV
Motorized Lay-Z-Boy
Horse
Barbie Power Wheels
Tricycle
The Cruizin' Cooler
Kayak
Raft
Unicycle
Toboggan
Hang glider
Forklift
Balloon
Catamaran
Elephant
Camel
"Being convicted of driving under the influence of alcohol can result in harsh penalties, including ignition interlock devices, loss of driving privileges, and possible prison time," said Mr. Cochran. "The easiest and most obvious way to avoid DUI charges is to not drink and drive. A designated driver is another great option."
"If you have any alcohol to drink, know that your reaction time is slowed and that you are putting yourself and others at risk if you then get behind the wheel of anything that moves," Mr. Cochran added. "If you have any doubt about your capacity, don't drive – even if it's a Barbie car."
About Cochran, Cochran and Chhabra
Cochran, Cochran and Chhabra are a Maryland law firm providing clients in Annapolis, Baltimore and throughout Maryland with representation by skilled attorneys in state, federal and appellate courts. Our lawyers provide legal advice and representation in DUI, criminal defense, personal injury and auto accident cases. For more information please visit http://www.ccc-law.com.