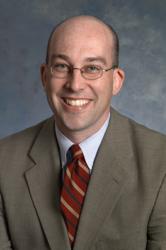 A 4G LTE wireless connection can cost-effectively provide maximum backup protection with route diversity.
Palmyra, PA (PRWEB) April 01, 2012
Grudi Associates utilizes 4G/LTE to make wireless an affordable, high-quality option for achieving true route diversity in an Internet backup system. Many companies provision a backup/redundant Internet connection, but few actually achieve true route diversity. Simply using a different carrier that follows the same pathway from the central office is not good enough. For complete backup protection, a connection from a different carrier using a different route, especially over the last mile connection is necessary. Grudi Associates' wireless backup solutions make it viable for small and medium size businesses.
"Almost all telco carriers and cable providers share the same route to deliver their services through the local loop – between the business and the carrier's central office," says Walt Grudi, President of Grudi Associates, a leading provider of telecom and IT services in Central PA and beyond. "If there is an equipment failure or damage to that local route, the Internet connection will fail. Such failures account for more than 90% of all outages. For maximum backup protection route diversity is needed. A 4G LTE wireless connection can cost-effectively provide it."
Vital Internet connections through landlines are vulnerable to disruptions from a variety of factors related to:

Physical damage to local loop cables caused by weather, traffic accidents, construction, vandalism and other events.
Equipment failure of the local loop switches, circuitry and components.
Network failures caused by equipment and system problems occurring outside the local loop.
To guard against these service interruptions using landlines, companies need two different carriers using separate routes for their lines, which then enter the business through widely separated access points, usually on opposite ends of the building. This is typically a very expensive solution that is affordable only for larger companies and organizations.
4G/LTE has crossed an important threshold by increasing the speed of data transfer enough to make it practical for businesses. It is now possible to wirelessly connect virtually any application or system across the Internet and achieve good or excellent results. This creates an important and invaluable opportunity for companies to implement a high-quality, affordable backup system with true route diversity.
A 4G/LTE backup system offers significant advantages for many businesses:
Speed – 4G/LTE now has download speeds of 10-20 mbps and 5 mbps uploads; that is 10-20 times faster than 3G and more than adequate for most needs.
Wireless – not dependent of poles, wires or landline hardware associated with the vulnerable local loop.
Lower Latency – 4G/LTE has a latency of less than 50 ms, which is required for real-time video streaming and voice.
Data and Voice – good for Internet and VoIP backup redundancy.
Coverage – 4G/LTE has improved in-building penetration.
Footprint – national coverage is good and growing.
Installation – completed in a few days, compared with 60-120 days for landline dual-entrance facilities.
Simplicity – simple to set up and requires very little hardware.
4G/LTE wireless Internet backup is well-suited for small and mid-size companies that rely on their Internet connections to do business. It is excellent for the vast majority of their regular activities and applications. It may not be the best solution for extremely large data usage because wireless carriers charge on a measured usage basis. Extensive streaming of video, music and multimedia may exceed the current plan, and that can quickly become cost prohibitive for everyday use.
Find out more in Walt Grudi's article: The New Route to Internet Access Backup
Read Grudi Associates' Telecom & IT Blog
About Grudi Associates: Grudi Associates provides a broad range of telecom and IT services that help businesses and organizations connect and communicate more effectively. Through strategic partnerships with national and regional providers, Grudi Associates delivers innovative and cost-saving wireless, data, Internet, local and long distance, telecom management and hosted solutions. By providing its customers with a single point of contact for virtually any need, Grudi Associates delivers innovative solutions and simplified telecommunications.