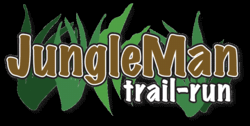 I had no idea how I was going to finish this race
Taramindo, Costa Rica (PRWEB) April 01, 2012
When Roman Urbina (co-owner of La Ruta Adventures) designed the Jungleman trail-run course he estimated it would take world-class runners at least 3:30:00 to complete the race that doesn't have one inch of blacktop on it. He designed this beautiful Costa Rican course to be all on the beach.
Then Dylan Bowman from Aspen, CO showed up.
Dylan Bowman won the Jungleman trail-run today with a time of 3:12:35. Dylan's time is really impressive, considering he had to run in loose sand for 26.2 miles, fight the heat, battle a river crossing and in some locations make his way across slippery rocks.
Yesterday Dylan went for a run along the beach to get a feel for the course and was left asking himself, "How am I going to finish this race?" But Dylan is a true champion and he did what all champions do: win. He finished a full 30 minutes ahead of the second place finisher.
He led the entire race and quickly found himself running alone. Not bad for a man who didn't train in the heat. Dylan told reporters he wanted to come back to Costa Rica for the Coast-to-Coast Marathon (another legendary event created by Roman and La Ruta Adventures).
Dylan talked very highly of Costa Rica and showed great respect and appreciation to its residents. He was at the finish line cheering and showing support for the last racers coming in.
In today's era of athletes it is very refreshing to see a young man like Dylan (the youngest in the rising sport of Ultra-running) show such a high level of class to fellow runners and to a country that fell in love with him today.
Dylan is a man you are going to want to pay attention to in the running world. His success will only continue and we hope to see him at the inaugural Coast-to-Coast run and we would all love to see him defend his Jungleman trail-run title in 2013.