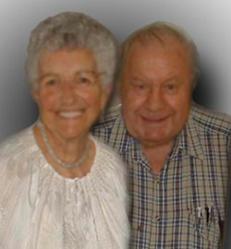 "Make it last, Wear it out, Make it do, Or Do Without!
(PRWEB) April 24, 2012
The silent generation has a specific clutter profile which is now explained at Organization Makes Sense. The home organization website that features clutter control techniques and home storage ideas for every room of the house now provides insight into the types of clutter that different generations accumulate and why. An examination of the various influences on each generation offers good insight into why the baby boomer generation and their Generation X children have completely different attitudes to clutter than their parents and grandparents.
Organization Makes Sense is a home organization website that explores ideas for how to get organized at home and also examines various influences on the organized life. The owner of the website Beverly OMalley is dedicated to helping people gain control of their homes, their stuff, and their lives.
"I have never seen clutter profiles before based on demographic influences," says Bev "So I created profiles for the three main demographic groups by examining the social and economic influences that shaped the way each of the generations think about stuff. Understanding the influences on your attitude towards the accumulation of stuff in your life is absolutely essential to achieving any degree of clutter control."
For example, information on the clutter profiles for each demographic group suggests that Generation X and their grandparents have more than just a generation gap when it comes to technology.
The silent generation may want to hanging onto things for a future purpose and have difficulty comprehending the fast pace of technological change that can make an item become outdated within a year or two.
Generation X on the other hand is used to things changing quickly and are not adverse to regularly getting rid of old technology clutter in order to replace it with the latest technology trend.
Organization Makes Sense now offers visitors a lot more than just tips to organize your home. Now there is information that can help Generation X, the baby boomer generation and the silent generation understand each other, and that just makes good sense.