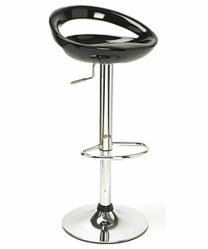 We were floored when we read this report about Easter gift spending. We knew that many people were buying chocolates and bunny rabbits and other candies, but we didn't realize it would add up to so much
New York, NY (PRWEB) April 04, 2012
Barstoolsforless.com was amazed to read projections by the National Retail Federation, that Easter Sales last year were an average of $225 per person on Easter related candy, clothes and supplies across all shopping channels. That added up, in 2011, to over $14 billion in Easter related sales, and sales are expected this year to increase 10% further. Online sales averaged almost $100 per shopper, which is sufficient to gift items like bar stools.
Jessica Peterson, a team member at the company said, "We were floored when we read this report about Easter gift spending. We knew that many people were buying chocolates and bunny rabbits and other candies, but we didn't realize it would add up to so much. That got us thinking about how we might start a trend of incorporating bar stools into the Easter Holiday. After all, being in the kitchen, sharing food, visiting family are all part of the Holiday tradition and exactly what barstools are all about. Also, we think that long lasting, durable gifts that get used every day are exactly in alignment with this Holiday's spirit."
Even though Easter has come early this year (April 8th vs April 28th) it has continued to be a strong holiday for retailers. The National Retail Federation says that 1 in 5 shoppers will shop online, and they expect sales this year to be more than 10% higher than last year to $16 Billion in total sales.
An extensive collection of discount and quality bar stools can be found this Easter at http://www.barstoolsforless.com