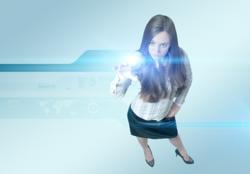 The first place one should look for free domain name registration is Bitronic Technologies. Now through the end of the Spring they will pay for your domain registration if you purchase a hosting package with them
New York, NY (PRWEB) April 01, 2012
Getting a free domain name is easy. Bitronic Technologies is the new kid on the block in the wild west of domain registration. They are offering free domain names all season long. This is definitely a company to watch in the Second Quarter of 2012. A free domain name is not an everyday offer in any respect. With any hosting purchase Bitronic Technologies is providing a free domain name. With an offer like this there is no reason to buy a web domain name, simply sign on and get one for free using the promo code "freedom" at checkout. Bitronic Technologies has also redesigned their entire interface to make it a seamless experience.
When a company or person has a product they need to sell, they need a website. Usually during this process it is essential to buy web domain names. Bitronic Technologies is offering free domain name registration with a web hosting purchase now through the end of the spring. This offer simplifies getting a website setup as it combines the two separate concepts of buying web domain names and having to host them. According to Bitronic Technologies one must simply add the domain name and web hosting and use the promo code. Otherwise the regular price for domain registration at Bitronic Technologies is $11.49 a year, a very competitive price. Bitronic Technolgies also provides web hosting USA based, they are top quality purveyors of dedicated severs, VPS and shared hosting. They offer solid web hosting at unbelievable prices.
Choosing a Good Domain Name
Choosing a domain name is a serious business. A good domain name is easy to remember and contains the keyword that a person wants. There are two choices, to buy a new domain name or an expired one. Some expired domain names are well established and worth buying (They have many websites linking to it and possibly a good Google PR). There many websites that can be found selling expired domains by googling "expired domain name."
If a person wants to buy a new domain name, the process begins from scratch. Google tends to prevent new websites from appearing in its search engine for a few months or even longer. One has to build up reputation on the web, get people to link to the proposed site and so on.
Try to use a simple easy to remember domain name and consider using a professional service to help construct the website. Bitronic Technologies also provides web design at reasonable cost if help is required. It is especially important to have a good, simple domain name if one plans on using marketing strategies that require the audience to recall the name of a website at a later time.
The benefits of having a professional, well-constructed web page are innumerable, but one of the most important is that it creates a favorable first impression that will motivate the audience to read on. Internet audiences are a notoriously fickle lot.
Make it as easy as possible for customers and potential customers to contact the website and people in charge.
If the sites audience becomes interested in the product, but doesn't know how to contact the company for sales then the web page has accomplished nothing, except maybe create sales for competitors.
When buying a web domain name, or looking for website hosting, Bitronic Technologies is a great resource. Many large companies who are not internet service providers also need a computer permanently connected to the web so they can send email, files, etc. to other sites. They may also use the computer as a website host so they can provide details of their goods and services to anyone interested. Additionally these people may decide to place online orders.
Shared hosting typically uses a web-based control panel system, such as cPanel, DirectAdmin, Plesk, InterWorx, H-Sphere or one of many other control panel products. All shared web hosting from Bitronic Technologies come with cPanel preinstalled.
Bitronic Technologies is a Long Island, NY based company that provides web hosting and domain registration to clientele worldwide. Since 2007 Bitronic Technologies has consistently provided the best values in the web hosting and domain registration industries. Bitronic Technologies is a privately owned company based in the U.S.A. and is family operated. For more information on Bitronic Technologies, please call 1(347)338-0922 or contact them through their website bitronictech.net.