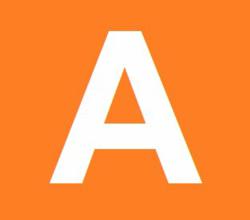 Discover the world news and expand your knowledge on various topics - visit Alltopics.com everyday!
(PRWEB) April 02, 2012
Travel.alltopics.com has the abundance of all Travel news, as Alltopics.com continues to search the web and the globe for popular news stories about trips, journeys and holidays. Whether a reader is a professional traveller, or just a coach potato who enjoys National Geographic channel, Travel.alltopics.com is the best source for all Travel news, videos and images.
From now on travelling is free. With Travel.alltopics.com users can travel all over the globe and the web to find the best travel stories, hints, ideas, tips and breaking news; all to help the traveler to stay abreast of the conditions and situations that might affect the trip. Alltopics rates the articles, garnered from social networks like Facebook, Google and Twitter, by popular demand. Alltopics is the number one stop on the Internet that helps to find all the latest gossip, breaking news, unusual conditions and news flashes that might affect Travel around the country and around the world.
Travel.alltopics.com contains the abundance of Travel news. Where are the best cheapest summer vacations this year? What tips can take the sting out of holiday travel? What kind of bargains does a traveler get going to Brazil? And what spectacular stuff can one see in Oahu, if one happens to be there New Year's Eve? All the answers are on Alltopics.com, the number one news source that's constantly updated, constantly changing and is always free.
Alltopics.com has its prime time right now. The website is a revelation, an astonishing composite news and information site that offers the best news in Travel, along with every other subject possible, with the most popular postings. Alltopics.com has best news on journeys, trips and holidays, maybe because the website is a composition of the news users vote for. Everyone can contribute to creating Alltopics.com.
Alltopics.com is the one place where all the trips are taking place and everything is possible, as the website takes the readers on a tour of every great new Travel story out there. And the journey is always changing, with the latest and most popular destinations, all guaranteed by Alltopics.com.
# # #