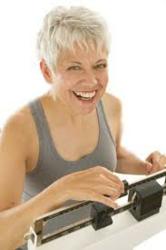 Bone loss poses a serious risk to long term health.
Santa Barbara, CA (PRWEB) April 04, 2012
The online health and wellness authority for aging health issues, AgingFit.com, has just released a new information resource that delves into the causes and risks associated with low bone density levels in women.
"Bone loss poses a serious risk to long term health," said Glen Greenbaum, with the site, and the resource provides an easy to follow study into its causes and effects.
Typically associated with hormonal changes brought about during menopause, the site reveals age and heredity play an important role in causing bone loss as well.
Additionally, dietary measures are discussed that can help prevent bone loss and avoid the health problems associated with letting density levels deteriorate unchecked such as fractures, lack of mobility, osteoporosis, or even paralysis
Visitors are encouraged to browse the information on skeletal bone health and take action to stop shrinkage immediately.
In addition to the women's guide for maintaining healthy bones, visitors can sign up to receive their exclusive foods that heal guide with free diet tips to promote maximum health and combat common health problems.
The popular health website covers a number of common health topics including anti-aging tips, promoting cardiovascular health, pain management, digestive, mental and sexual health guides.
Contact:
Glen Greenbaum, Health Expert
http://www.agingfit.com