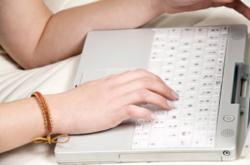 Cambridge, MA (PRWEB) April 05, 2012
One of the best things about chatting is that anyone has the potential to meet tens and hundreds of people all around the world. In fact, different applications were created for the sole purpose of chatting and instant messaging. The Iddin application operates under the web chat premise, but it has a greater rate of connectivity compared to other messengers.
Iddin is in the niche of random chat. The developers of Iddin have realized that many people are looking for ways on how to engage in thrilling chat. Iddin is all about meeting new people spontaneously without disclosing any personal information. Privacy has always been a major problem with messengers of the past.
Using Iddin is very simple. First, the chatter must select a country where the random stranger will come from. The chatter can select his country or another. Alternatively, he can go for the option: anybody from the USA. The 'Anybody' option, however, will choose a random stranger from any location all over the world. This connectivity grants anyone the option to chat online with pure spontaneity and fun.
To protect the user's privacy further, Iddin allows a block feature. Once a user blocks a stranger, their paths will never cross in the Iddin chatroom. People can also upload pictures in Iddin.
According to the study conducted by the developers of Iddin, people love to chat about relationships and making connections. This immediate demand makes Iddin one of the best IM chat applications online.
About Iddin
Iddin is a free web application that specializes in generating random chat with strangers. Users can choose the locations of the strangers, or they can have the engine to search the whole world. Random chat is encouraged to protect the identity of people and also to empower spontaneous connection that is fun and interesting. Users can visit http://www.iddin.com to discover its features.