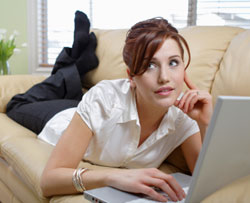 Cambridge, MA (PRWEB) April 06, 2012
Chatting with random people has always been a thrilling ordeal. This makes the chatter curious and expectant of new things to talk about. However, many people don't like to chat online because of personal information spillage. Today, random chat aficionados will definitely benefit from the Iddin chat application.
Iddin is one of the messengers specializing in random chat. However, Iddin has a better global reach and functionality. Because of Iddin's connectivity factor, some chatters considered it as one of the best random IM talk application ever. Apart from its global connectivity, using Iddin is easier compared to other applications.
To begin chatting through Iddin, the user must select a specific country where the random strangers will come from. Any country will do. For a larger scale, the user can opt for strangers from the USA. The largest scale is the 'Anybody' option wherein Iddin connects the user to any stranger in any part of the world.
Even though Iddin does not encourage chatters to give out their profile information, chatters have the option to upload their pictures. This makes web chat more interesting. Also, people with pictures end up connecting to different chatters even more.
In case there are obscene chatters, a user can choose to block them. If a stranger blocks a chatter, their paths will never cross again in Iddin. If there are also notable bugs, people can send messages to the Iddin staff. Their queries will be answered at the least possible time. Spamming, however, is not tolerated by Iddin at all.
Based on Iddin's steady popularity climb, it is certain that more developments are on the way. Chatters who are looking for new chat experience should check out Iddin's website.
About Iddin
Iddin is a free web application that specializes in generating random chat with strangers. Users can choose the locations of the strangers, or they can have the engine to search the whole world. Random chat is encouraged to protect the identity of people and also to empower spontaneous connection that is fun and interesting. Users can visit http://www.iddin.com to discover its features.