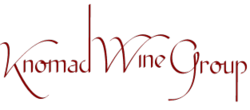 Portland, OR (PRWEB) April 02, 2012
Knomad Wine Group, a broker of premier Northwest wines, is pleased to host a high level Chinese wine industry delegation to Oregon in cooperation with the Shanghai U.S. Consulate.
Knomad Wine Group will be holding a reception and portfolio tasting for the Chinese Trade Delegation at Portland's Ringside Fish House on April 2, 2012. The event will showcase premier wineries in the Knomad Wine Group portfolio from the Northwest that utilize sustainable and low impact farming methods for producing premium wines.
"We are excited to be hosting such a distinguished group of guests from China," said Carolyn Madson, CEO of Knomad Wine Group. "There is tremendous potential in the export of Northwest wines to the Chinese market. This is a great opportunity to expose the very best wines Oregon has to offer to potential buyers in a large emerging economy."
The reception will feature wines from Deer Creek Vineyards, Gresser Vineyards, Amavi Cellars, Libra Wines, Watermill Winery, and hard apple ciders from Blue Mountain Apple Cider. Members of the Portland business community along with winery owners and wine makers will be joining Knomad Wine in welcoming the Chinese Trade Organization members to the Northwest.
Knomad Wine Group is the selling solution for beverage producers seeking to maintain their authenticity, individuality, and focus. With our promise of personalized attention, closely monitored inventory and dedicated account management, Knomad is re-defining the marketplace and offering solutions that will bring world class beverages to a broader audience.
For more information about Knomad Wine Group, visit them online at http://www.knomadwine.com
Press Only Contact:
Gwynne Knowles
Knomad Wine Group
gknowles(at)knomadwine(dot)com
(503) 341-4621