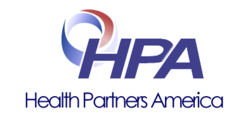 Birmingham, Alabama (PRWEB) April 02, 2012
Health Partners America, LLC, (HPA) today announced the launch of a health insurance training and technology services system that provides health insurance agents with training and tools to allow them to participate in one of the fastest growing trends in health insurance – defined contribution health plans.
According to Josh Hilgers, president of HPA, a defined contribution health plan is an alternative to traditional group health plans for those who can no longer afford or qualify for them and they are growing rapidly in popularity. Rather than paying a portion or all of a premium under a defined contribution health plan, an employer can offer no contribution at all or set aside a fixed dollar amount each month for employees to use to pay for individual health insurance or other medical costs such as doctor visits and prescription drugs.
Hilgers said that this approach allows even the smallest of businesses to offer their employees quality health-related benefits, but it requires that insurance brokers and agents follow defined rules and guidelines to maximize the benefits to the employer and the employees.
"We offer agents a package of training, technology, and tools that equip them with the expertise and support needed to successfully market and implement a carrier-agnostic defined contribution health insurance program for small businesses," said Hilgers. "Our sales system includes the training, marketing templates, customizable online shopping platform (Private Exchange) and access to a state of the art lead management system."
Hilgers said that employees participating in a defined contribution program through their employer are directed to the agent's private exchange website where they can compare and select a plan from among a variety of individual health plans being offered by health insurers in their area. He said that the private exchange is a tool that provides employees with more choice and makes it possible for agents to more efficiently provide services to large numbers of individuals and their families rather than employer groups.
"Agents who wish to grow this segment of their business at an even faster rate can take advantage of additional tools being made available through HPA such as a professionally staffed call center licensed in all 50 states," Hilgers said. "The call center delivers industry leading support and consultation to help agents maintain client satisfaction and keep up with changing customer needs making it possible to uncover potential cross-sell opportunities."
Forward thinking insurance carriers and insurance industry stakeholders have already begun promoting the HPA solution to their agents nationally. Early adopters to this model are already finding it to be the perfect solution for employers who had given up on offering their employees any type of benefits.
More information about defined contribution plans and HPA's training and services can be found at http://www.healthpartnersamerica.com
About Health Partners America
Based in Birmingham, AL, HPA is a subsidiary of Southland Benefit Solutions, LLC, (Southland) based in Tuscaloosa, AL; an employee benefits administrator that began offering benefit solutions in 1983. It administers self-insured benefit programs for the Alabama Public Education Employees' Health Insurance Plan and processes tens of thousands of claims per month with an accuracy rate of better than 99%. Formerly known as Innovative Benefits Consulting, HPA has pioneered the Defined Contribution Health Plan market place and turned their expertise into a training system to benefit all insurance producers.