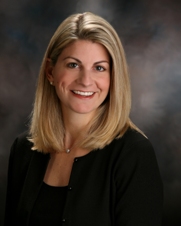 I don't really see it as a volunteer. I just love small businesses.
(PRWEB) April 02, 2012
The Jefferson Awards, which recognizes individuals in the community who have demonstrated outstanding public service, has announced its top 20 finalists for the 2012 awards. Among them is attorney Caroline Worley, owner of Worley Law, LLC.
Worley, a modest, passionate advocate for small businesses, works to provide quality legal advice and the necessary resources and connections to small business owners and entrepreneurs in the Central Ohio community. Worley founded the firm in 2009 and is committed to helping small business owners achieve their goals by listening to their needs and understanding their individual situation. She also works with local universities to provide legal advice to students interested in starting their own business. For Worley, her work is about giving back to the community by providing the services she knows best.
"I'm not curing cancer or helping with world hunger, but it's just fun for me. I don't really see it as volunteer. I just love small businesses," says Worley, whose family has owned and operated small businesses in Central Ohio for decades.
Worley is also a partner in Your Management Team, a collective of small business owners and professionals who serve as mentors to entrepreneurs, providing guidance in the form of leadership teams. In addition, she is the incoming president of NAWBO (National Association of Women Business Owners) and is a key collaborator at the Dublin Entrepreneurial Center .
All finalists for the 2012 Jefferson Awards will be recognized and the five winners will be announced April 5 during a special ceremony and reception at the Columbus Museum of Art.
The Jefferson Awards are presented by WBNS-10TV, Nationwide Insurance and ThisWeek Community Newspapers.
About Worley Law:
Worley Law is a legal practice dedicated to advising clients who are navigating the complicated challenges of owning a small business. By listening to the needs of business owners, we help ensure stability, mitigate risk, and increase profitability, leaving the client and their company secure, protected, and reassured.